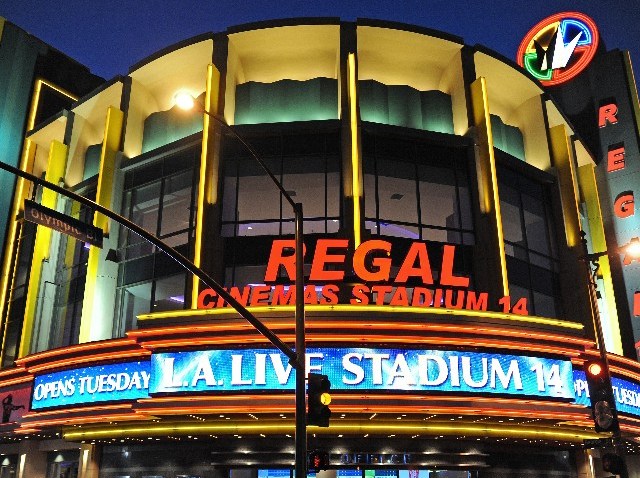 The news that Regal Cinemas Stadium 14 at LA Live is now offering reserved seating seemed to be the Regal headline of the week.
But wait. Discover Los Angeles also alerted us to the fact that there's a $5 deal going on at the theater on Wednesday, Oct. 27, in honor of the mega movie palace marking its first anniversary at the downtown entertainment complex.
That's a lot of Regal news for a short window. We also saw that "Harry Potter and the Deathly Hallows, Part 1" is playing there, and tickets are now on sale, if you want a third tidbit to complete your newsy trio.
Again, the five-buck sweetness is only happening on Oct. 27, 2010. No need to show with a cake for Regal or anything. The theater is cool with you just being there. You and your five dollars. A little movie love would be nice, too, but most of us come by that naturally.
Copyright FREEL - NBC Local Media