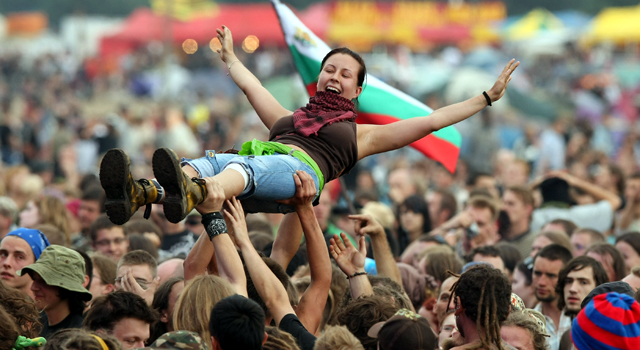 Free is a magic word, especially these days. Celebrate Labor Day by pinching your pennies: These five things to do around town won't cost you a thing.
FREE MOVIE
Martin Scorsese's 1970 Academy Award-winning documentary "Woodstock: 3 Days of Peace & Music" follows alt-folk rockers Joan Baez, Jimi Hendrix, Janis Joplin and others in their early days. Presented by Amoeba Monday Movies at ArcLight's Cinerama Dome. For free. 7:30pm.
FREE ART
Satisfy your sweet tooth – aesthetically, at least. "Sweets & Treats: Wayne Thiebaud in the Collection of the Norton Simon Museum" bakes up a selection of prints created by the artist in the 1960s. Two-dimensional and monochromatic, the images are in the museum's entry and ask us to ponder the exact meaning of nine slices of pie. We can stomach that. Norton Simon Museum, 12-6pm.
FREE HAPPY HOUR (OF THE LITERARY KIND)
Wine and books, a classic combination. Book Soup on Sunset is closing out its month-long "Book Soup Happy Hour" series today, which offers free wine and 25% discounts. Purchase not required, but warning: free chardonnay might make you more of a reader.

FREE INSTALLATION
Silverlake residents know the spot. The Materials and Applications site on Silverlake Blvd. is oft the home of unusual, sometimes head-scratching installations that are visible from the sidewalk and street. Materials and Applications, a landscape research company "dedicated to pushing new and underused ideas in art, architecture, and landscape into view" develops exhibitions with community volunteers. Excellent non-free food and coffee nearby.
FREE MUSIC
The party doesn't have to end after this afternoon's barbecue. Tonight The Mint is taking on Labor Day with live jazz, live art and guest DJs. On the docket: the Kevin Kanner Quintet & J-Logic. Doors open at 7, free after 9:30.