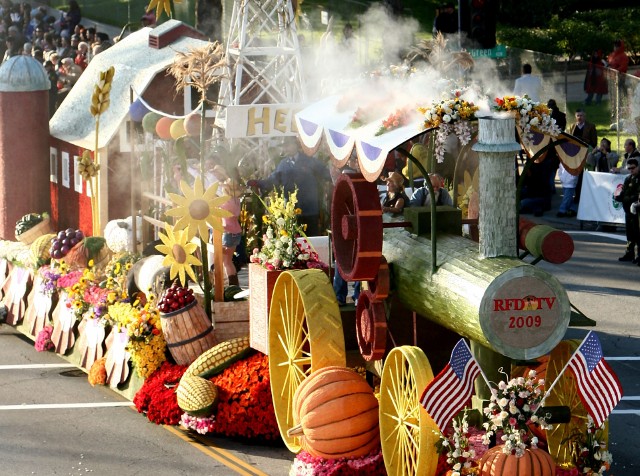 While we adore the run-up to the Rose Parade -- the horsey presentations, the float decorating, the smiley royal court events, the intrepid fans snoozing along Colorado -- the Post-Parade Showcase of Floats remains a favorite.
The final flower in the bouquet that is the Tournament of Roses, the Showcase invites people to walk among the famous motorized wonders and observe them at close range, a true treat when you figure that millions around the world watch the petal-laden creations on television.
Intrigued? The Showcase is on for three days -- Friday, January 1st through Sunday, January 3rd -- and is located at the end of the route on Sierra Madre Boulevard starting after-ish the parade wraps (1PM on January 1st).
The Tournament of Roses people advise blocking out two hours to spend among the floats, but with all the peering at tiny pods and leaning in to see seeds, you might want to reserve a full afternoon.
Admission is $7 for visitors over the age of 5. Ticket sales end at 3PM each day, note; you'll want to eye all the hours before making for Pasadena.
Get the map, parking info and more details on the Tournament of Roses site.
Copyright FREEL - NBC Local Media