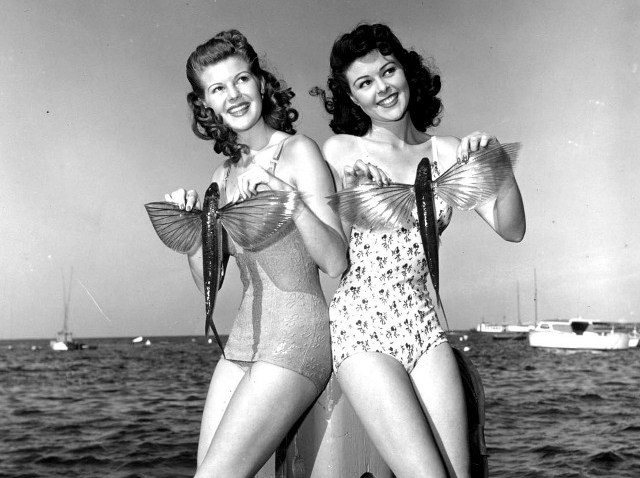 WHEN FISH FLY: Even people who know Catalina Island is home to fishes that take to the air can't quite believe it. Even people who have witnessed the fishes in question taking to the air can't quite believe it. And that is, in part, what makes the famous flying fish of Catalina Island so legendary. Even though the brief but magical fish flight has been well-documented, it just seems like an unbelievable plot device out of some science-fiction movie. But then Catalina seems a bit fictional to us, in the best sense. It's a pretty Shangri-La that sits fairly near one of the planet's most bustling metropolises. And that Shangri-La will be once again hosting a festival to fete its famous watery fliers, and you have a chance to win a trip.
FESTIVAL TIME The 2011 Flying Fish Festival is happening June 2-5. There will be an exhibit and nighttime excursions to find those somewhat elusive celebs (a bright light provokes flight, although there's more to the process, of course). The island will also host all sorts of entertainment-type doings, and beach bingo, and a street fair, and more. Don't look for the flying fish to be playing bingo or shopping for t-shirts, of course; they'll stay under the waves, the better to rest up for their after-sunset shows. (We had to mention that, since we'd been calling them the famous flying fish of Catalina Island; they of course reside in the waters off the island.)
CONTEST DETAILS: If you're keen to go, and to have your getting-to-and-from Catalina, plus your lodging, plus a boat out to look for the aerial wonders, all taken care of, there's a contest going on. Deadline is May 25, note.
Copyright FREEL - NBC Local Media