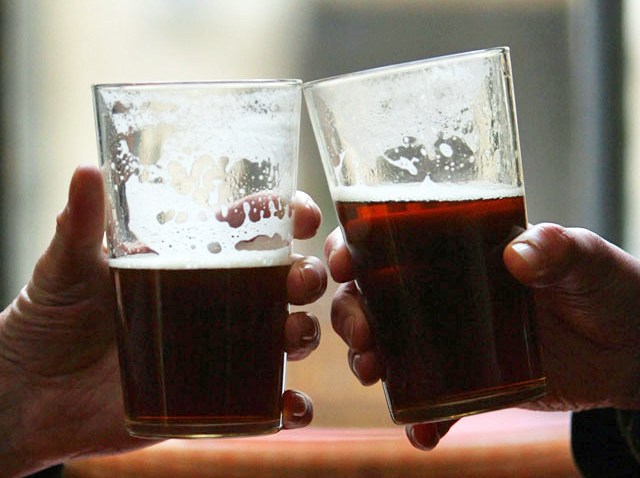 Whenever we see photos of a major New York street festival, with the flags draped across streets and the rows of sausage-packed grills, we feel an iota of envy.
But from time to time, we can party on a New York City street, or at least a street that has stood in for New York in some famous films. Such an opportunity is coming around again on Saturday, July 31, when drink|eat|play brings its Block Party to the Paramount Studios New York back lot.
Ticket prices are broken down by how long you intend to stay and sample; $40 for three hours, fifty bucks for four hours. This nabs you an "unlimited" number of 4-ounce tries (so line up that driver now).
There's a lot of sampling to be done, too: Woodchuck Draft Cider, Anchor Steam, Dean Brothers, and Shock Top are just a few of the many foam purveyors.
There will be bands. There will be the ubiquitous food trucks. There will be admiring of New-York-y buildings. And, if after a few brews, you want to recreate the opening number of "Austin Powers: International Man of Mystery," which was shot right there, then. Good luck. Wear maroon velvet, too.
Copyright FREEL - NBC Local Media