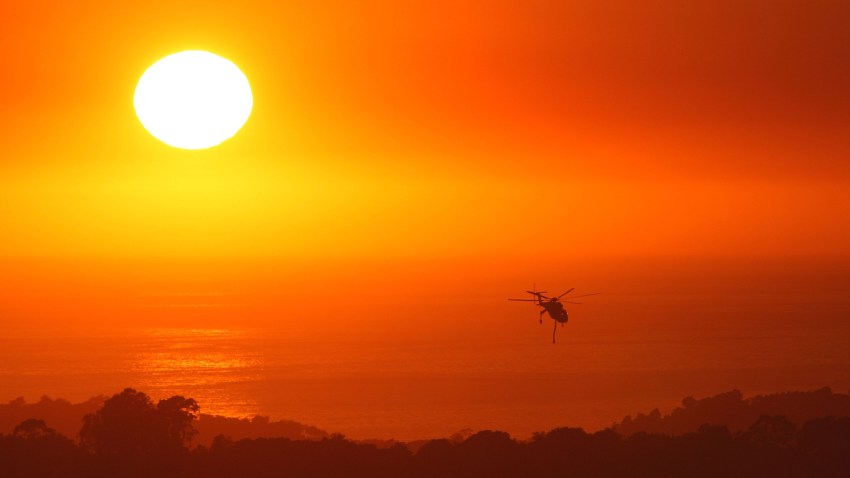 The Antelope Valley was gripped in sub-freezing weather Wednesday morning, with temperatures of 27 degrees in Lancaster at 6 a.m. and 31 degrees in Palmdale.
At the same time, conditions conducive to wildfire are expected throughout the Southland later on Wednesday. Those conditions include gusty northeast Santa Ana winds combined with very low humidity and the presence of dry vegetation, providing an abundance of fuel.
The fire conditions have prompted the National Weather Service to declare a Red Flag warning through 4 p.m. Wednesday in the mountains of Los Angeles County, including the Angeles National Forest and the Santa Monica Recreational Area, the coastal area of Los Angele, which includes downtown and the Hollywood Hills, and the San Fernando and Santa Clarita valleys.