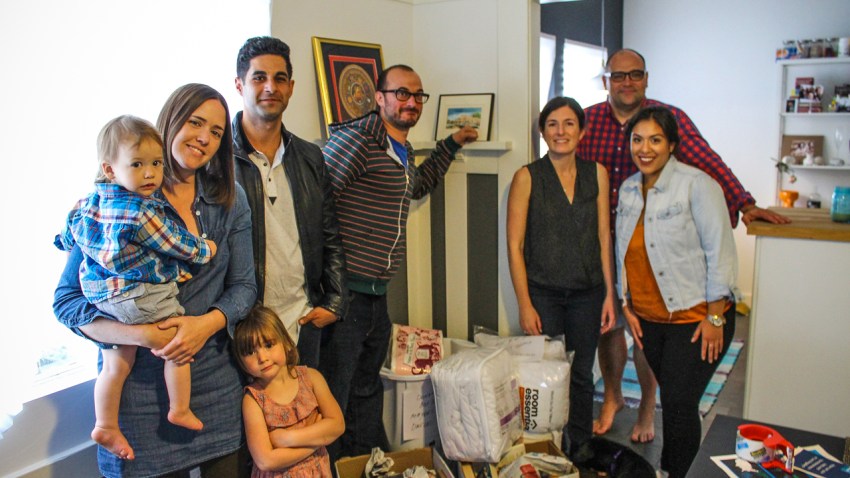 Los Angeles Mayor Eric Garcetti announced Friday that thousands of household items were donated as part of the Welcome Home project, in which Los Angeles residents prepare care packages to serve as housewarming gifts for formerly homeless individuals and families who recently moved into a new home.
Volunteers from across the city gathered at fire stations to assemble more than 100 baskets full of goods that will be delivered Saturday.
"The Welcome Home Project proves what is possible when residents, the private sector, and City government join together to meet the moral imperative of caring for those who need our help most," Garcetti said in a news release. "This project reminds us that homeless Angelenos are not just statistics. They are people with stories, families, and dreams. I am proud to be mayor of a City where residents are willing to do their part to help solve this crisis."
Items such as an iron, dishes, bedding, kitchenware, personal hygiene items, and cleaning supplies will be donated.
Several companies also pledged donations to the project:
Dollar Shave Club - 5,300 razor handles and 5,500 razor cartridges
Lyft - 1,000 credits for two free trips
Thrive Market - Dry bulk grocery stipends of $100 to 300 households
Honest Company - 1,000 units of personal care and cleaning products
Uber - 650 credits for one free trip
Whole Foods Market and Instacart - Water for volunteers and 300 toothbrushes