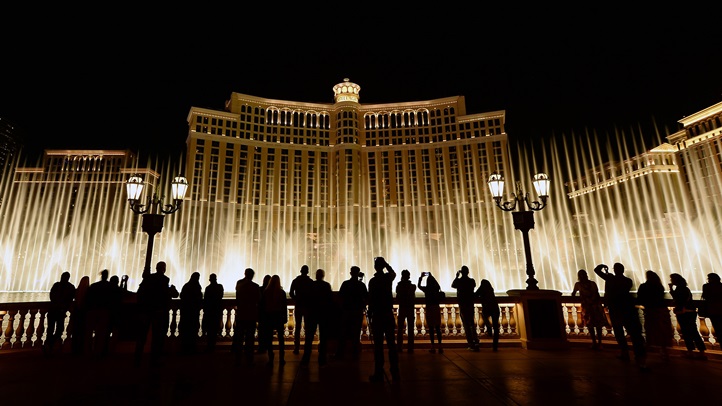 LOCATION, LOCATION, LOCATION: The magical world of Onlinelandia has taught us many things over the last several years, particularly in the realm of social media. One? Photos are forever. Two? Photos are forever. (That seemed worth noting twice.) And three? It's nice if we're enjoying where we are or what we're doing, indeed, but it is also nice if our closest compadres know what we're up to at the moment we're up to it. Instagram is a handy way to tap the shoulders of the people in your circle and inform them that you're eating a delicious taco or you're about to go whitewater rafting or you're at the Eiffel Tower. Locations are big on the service, yep yep, which means that certain destinations tend to repeat and repeat and repeat as Instagram users hashtag the heck out of 'em. Which all leads to this: Instagram recently released its top tens for the year, including Geotagged Cities and Locations for the World and the U.S. And there's no surprise here: Some California, and California-close, spots made the popular-places-to-snap-photos list.
INCLUDING... The Fountains at Bellagio in Las Vegas, which was number four on the Top Geotagged Locations of 2013 and number three on Instagram's Top U.S. Geotagged Locations of 2013 rosters. Disneyland was at number three and number on both lists, respectively -- so basically the Bellagio waters and the Magic Kingdom were cozy neighbors twice -- and Dodgers Stadium and Staples Center made showings as well. And three Golden State cities ranked on the Top Geotagged Cities of 2013 round-up: LA at number three, San Diego at number eight, and San Francisco at number ten. That's an international list, note, with global burgs making showings. Oh, but Sin City made a cameo, too; Las Vegas is number nine.
ANY PREDICTIONS... as to what'll make an appearance on the 2014 lists? Golden Gate Bridge, Coronado Island, and Death Valley, we're looking at you.
Copyright FREEL - NBC Local Media