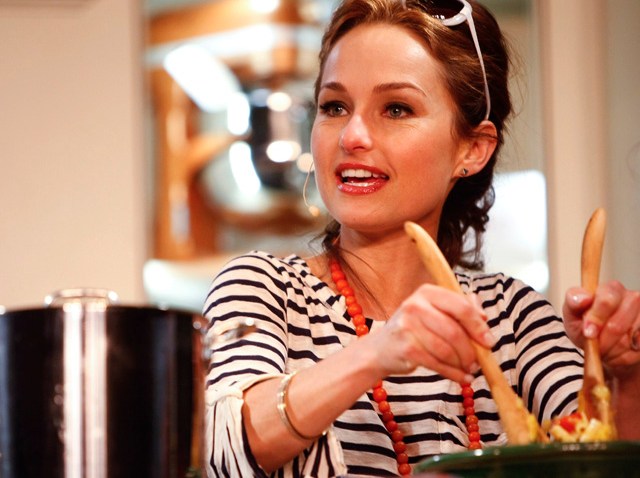 Some excellent food events happen in a single room. There might be one or two people at the stoves and the focus is on a single dish or ingredient. That's cool.
Then there's THE TASTE, which seems like it should have its own particular classification outside of "food event." It's a four-day, celebrity chef, multi-community extravaganza that's backed by Food & Wine and the Los Angeles Times. It's very much on the big side, in every way, with nine distinct happenings that each have their own flavor and style.
See? Different classification needed. Instead of food event let's call it a Gourmetacular. Er. Hmm. Maybe not even big enough.
First up, the people. Giada de Laurentiis, Roy Choi, Susan Feniger, and Duff Goldman are a few of the chef stars who will be appearing at this and that (since THE TASTE covers Beverly Hills, Hollywood, and downtown, you'll want to cross-check the when/where/who details).
Second up, the dates. Be free and be adventurous from Friday, Sept. 2 through Monday, Sept. 5.
Third up, those nine distinct happenings. A Taco Tequila Tryst will be going down at Paramount Studios. There's a Picnic in the Hills in the BH. And also in Beverly Hills? Desserts After Dark. Each of the happenings is ticketed separately, and each runs in the $125 to $150 range. There are money-saving packages, too, that group the events into daytime and nighttime and such.
Oh, also? "Unlimited beer, spirits, wine, and food tastings" come with each ticket. So work up that appetite. Labor Day doesn't have to be all about burgers and BBQ, although, we're happy to note, those are represented on THE TASTE's schedule as well.
Copyright FREEL - NBC Local Media