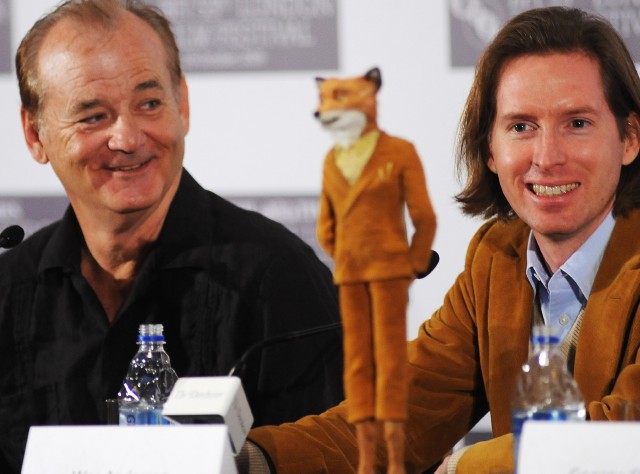 We've known it was coming.
Last year, it screened some of the movies we'd come to love most, including "Wendy & Lucy" and "The Wrestler" (Mickey Rourke's triumphant red-carpet stroll was one of the movie snapshots of late 2008). We should also mention that '08 saw the U.S. debut of "Slumdog Millionaire," complete with Danny Boyle tribute.
We've driven by the AFI FEST 2009 signage for weeks. And now that this major cinephile celebration is opening, it is clear we need a bit of direction on how to even begin to backstroke through such a deep, beautiful pool of choices. Watching the trailers has been a pleasure, we've enjoyed reading early reviews and critical takes, but we remain unsure about where to begin and how to maximize our viewing time.
So as they do in the movies, let's cut to the chase (cue the guys carrying the plate glass window and the fruit cart ready to be overturned by the speeding hotrod) and cover the big stats.
2009 Dates: Friday, October 30-Saturday, November 9th
Venues: The HQ is Grauman's Chinese Theatre and the Hollywood Roosevelt across the street. If you're at one of those, you'll be in the thick of AFIers. Also, the Laemmle 4-Plex in Santa Monica is a location.
Our favorite part: The day-of rush lines, for those last-minute tickets. In fact, for several of the films the same-day rush lines are the only way to get tickets at this point. But figure you'll make some cinema-loving pals while you wait.
Nice: The "See a Film on Us" program. Comp tickets. Get the details.
What to See? Oh boy. We are squealing over "The Imaginarium of Dr. Parnassus," which will be spotlighted during a gala night on November 2nd. Kenny Ortega, the director of the Michael Jackson documentary "This is It," will be speaking at the fest on November 2nd. And Wes Anderson's "Fantastic Mr. Fox" is the opening night flick on October 30th.
Is there an AFI Fest app? Really? Did we even just expend the energy to type that question? Yes. There is an app.
While it is always advisable to dive into a film festival as massive as AFI FEST with an in-the-know friend or at the very least a game plan, one of the joys is arriving way early for your chosen movie (or planning to stay long after), buying a ticket for whatever is next, slipping into a seat and savoring something you knew absolutely nothing about ten minutes earlier. Add popcorn and that's a little slice of perfect.
Copyright FREEL - NBC Local Media