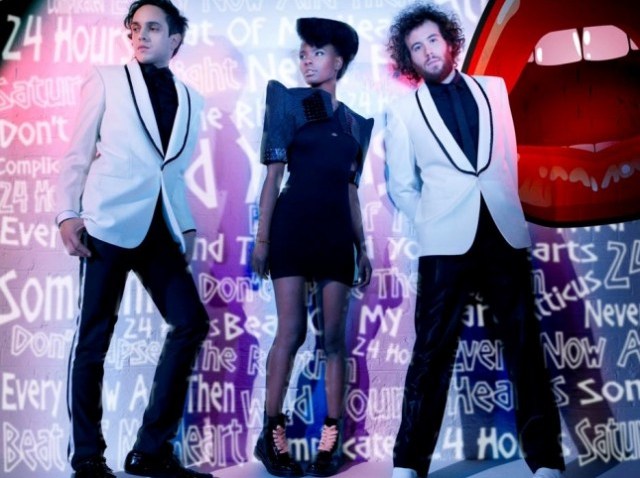 The weekend starts at like 6:57PM on Thursday, right? We mean, everyone must go to work on Friday, work hard, but the music and movies can begin a night early. Should.
So shall it be. Brit band Noisettes are dancing down a soulful road straight to Amoeba Music for a free set on Thursday, September 24th at 7:30PM. They're promoting the album "Wild Young Hearts" and playing a handful of dance-dance ditties while they're there. "Don't Upset the Rhythm" really sounds like Friday night in song form. Don't not dance to it, is all we're saying. You can dance.
Amoeba makes note that this is the London-living trio's only Los Angeles show.
After Noisettes, and after some shopping, and some asking your friend "do I need this DVD?"-ing, grab a bite on Cahuenga and then make for the midnight screening of "Paranormal Activity" at ArcLight. It's a made-for-not-much-money film that has been getting buzz for, well, years online. Low-budget, high scares. Fan of "Blair Witch"? Think about it. If you're brave.
After after Noisettes, and "Paranormal Activity," if you can get in (expect a crowd), then it'll be bedtime. There's still Friday, and the faux-but-fun weekend-i-ness of Thursday will have officially wrapped.
Copyright FREEL - NBC Local Media