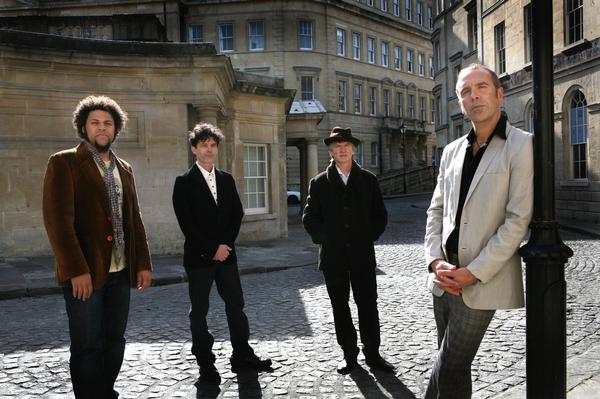 When one is talking about a free Crowded House concert, one could run away with metaphors and jokey similes involving the words "crowded" and "crowds," if one let herself.
But one won't let herself, because there's other business to talk about. Mainly, the free concert that the New Zealand-born band will be putting on at Amoeba Records on Thursday, Aug. 19. There will be people who want to see this show. Many people. It's on a work day, at 7 p.m., so we're talking about it now in case you want to get your stuff done early and head over. Very early, we imagine.
If you can't make Amoeba on Thursday, Neil Finn and the lads will be at Club Nokia on Friday, Aug. 20. This is a ticketed event, of course. Not free. And we do imagine that many fans will make both nights. Wave hi to the people you met at Amoeba on Thursday.
You'll surely hear a lot of songs from "Intriguer." Here's the first video, "Saturday Sun." Crowded House videos: Making slightly blue people, and not blue at all people, much happier since 1987.
Copyright FREEL - NBC Local Media