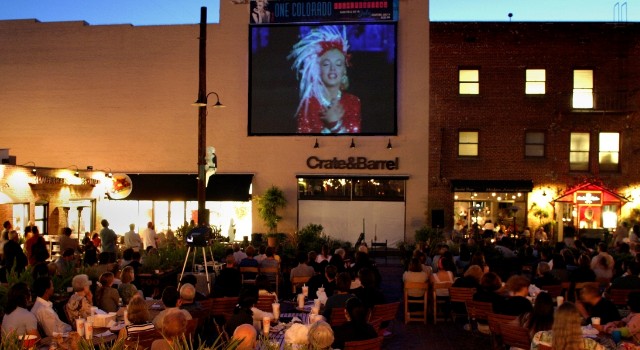 It's billed as "the largest free outdoor film festival in Southern California." It's set amidst a clutch of historic buildings are movie stars in their own right (yeah, we're thinking about all of those great Chicago-esque alley shots from "The Sting"). And there are a bevy of restaurants nearby, to fuel film fans before and after the screenings.
In short, cinema celebrations don't come much more festive than the Old Pasadena Film Festival, which opened its 2011 season on Thursday, July 7, and will keep the good stuff rolling through Saturday, July 30. Free movies will run in the historic section on Thursdays, Fridays, and Saturdays through July, meaning that this is the rare film fest that stretches its program to encompass nearly half a week.
Solid.
The 2011 selections are solid, too. Coming up: "Cat on a Hot Tin Roof" on Friday, July 8, "Rebel Without a Cause" on Saturday, July 9, and "The Princess Bride" on Thursday, July 28.
Some locally made films get the love, too. "Father of the Bride" used a Pasadena house for its exteriors; it shows on Friday, July 15. And the original "Invasion of the Body Snatchers" plays on Saturday, July 23. True, that one was shot in Sierra Madre, but Pasadena and Sierra Madre are way-back neighbors. They can get cozy on the film-sharing, in our opinion.
The films are showing at various Old-Pas-y spots, so best check the whens/wheres.
Copyright FREEL - NBC Local Media