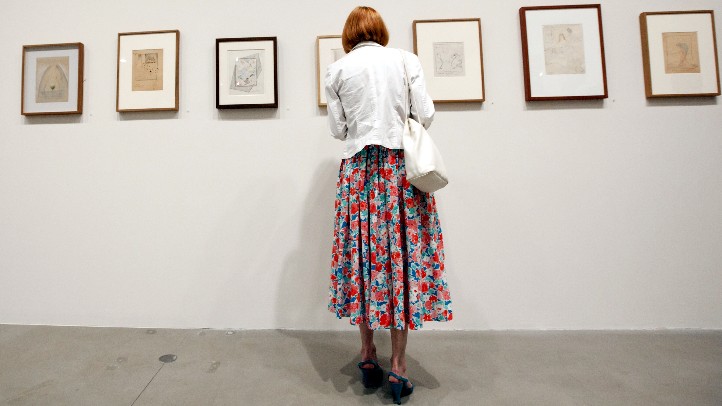 There are plenty of brands out there that don't hold much water. And then there's the Smithsonian, a name that easily contains an entire ocean, and probably several lakes, in the water-holding department.
The mere word speaks of culture, ideas, history, and intellect. So when the Smithsonian Magazine throws a free day at hundreds of museums and institututions around the country? You know the whole shebang is an incredibly smart and mind-growing enterprise.
That free day is happening on Saturday, Sept. 24 and there are many, many places around LA and environs that are on-board. Santa Monica Museum of Art? Participating. The American Museum of Ceramic Art in Pomona? Yep. The Laguna Art Museum? On the list.
You'll need to print a ticket before heading out to your chosen spot. That ticket is good for you and a guest. There are other to-knows, like one ticket per household.
So. It may have been some time since you've actually visited the Smithsonian. But we like it when the Smithsonian visits us, at least via Free Museum Day. Saves on airfare and we still get to soak in the ideas.
Still. We'll be out to see you soon, Smithsonian. The Spirit of St. Louis? Archie Bunker's chair? And the Andy Warhol silkscreens? Yeah. We'll be out.
Pictured: Beatrice Wood -- Drawings, Paintings, Vessels, and Objects. Santa Monica Museum of Art. Photo by Monica Orozco (Santa Monica Museum of Art)
Copyright FREEL - NBC Local Media