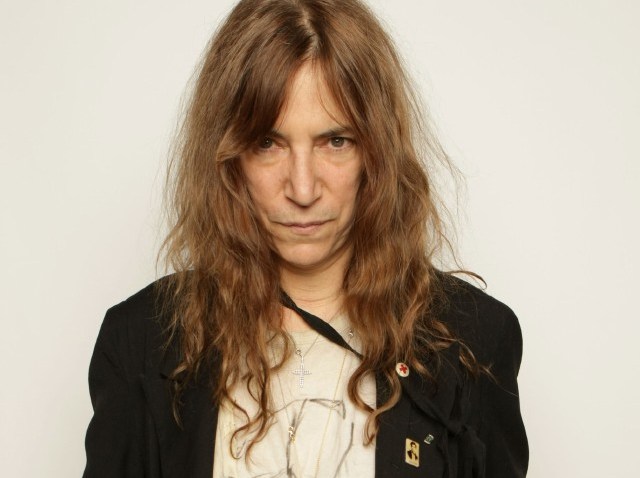 Stop. Just stop bemoaning all the people and bands and acts you'll never see, because the group broke up before you were born, or you were out of town that one time when the singer came through, or, whatever. The excuses. We all have 'em.
Whatever you're doing on Thursday, September 3rd, you'll probably need to politely postpone or cancel. Or, better yet, round up the people you were meeting and make for Santa Monica Pier. That's where the final (and free) Twilight Dance Series of the summer is taking place, and that's where Patti Smith and Her Band will be playing.
The rocker who was at the vanguard of the New York punk scene back in the day -- day=1970s -- and who has been at the vanguard of a host of other art/thinking movements played the Twilight Series two summer back. Word from the Pier people is it was quite the memorable night. Well, the lady's got emotion in her voice. To spare.
Do you want to miss the sequel? No. Everything starts at 7PM -- twilight indeed -- and everything ends, for the summer, when Ms. Smith leaves the stage. As we mentioned, it is the final Twilight Dance concert of '09. But a big one to go out on.
Copyright FREEL - NBC Local Media