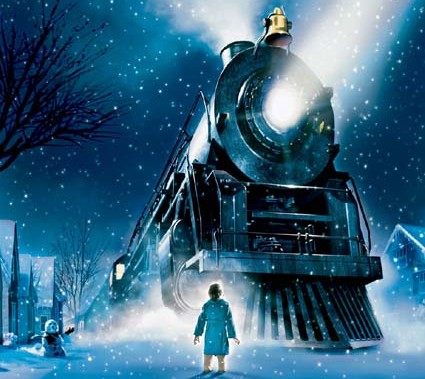 When just merriment exists, we're happy. But when merriment dovetails with saving money, we're no less than tickled.
That's exactly what is happening on Saturday, December 19th at the Laemmle's Playhouse 7 and Vroman's courtyard. The Pasadena Playhouse District is hosting a free screening of "The Polar Express," the Robert Zemeckis-directed film that came out five years ago.
The film is turning five -- a big occasion -- but the Caldecott-garnering book by Chris Van Allsburg is turning 25.
The bookly birthday party continues after the film with a concert by St. Lucy's Big Christmas Band over at Vroman's Bookstore (in the courtyard, actually). Cheery. And if you want more cheer, we're certain Vroman's can deliver. That shop's brimful holiday book section, full of cookbooks and fiction and humor, is always like buttery cinnamon toast just from the toaster.
In short, delish.
Movie's at 10:30AM, concert's at noon. Saturday, December 19th. Wear that vest with the little sleighs on it. Why not?
Copyright FREEL - NBC Local Media