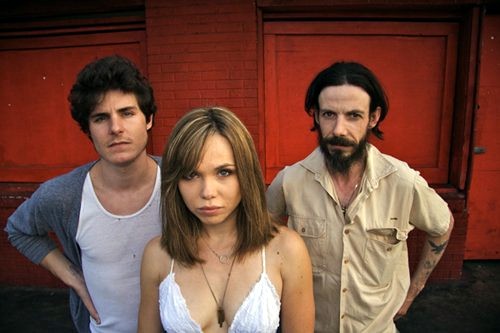 We want to start talking about this film in two ways, which isn't possible, given our lack of a space-time folder.
So let's start with Noah Taylor, one of the starts of "Red, White & Blue," which Cinefamily is screening for free at Silent Movie Theatre on Tuesday, Sept. 21 at 8 p.m. Mr. Taylor starred as Mr. Bucket in Tim Burton's "Charlie & the Chocolate Factory," which is enough reason for us to line up on Fairfax for his new movie. Mr. Bucket (Charlie's dad, of course) was your favorite character in the film, too? He was ours.
Oh, yes, we liked those trained squirrels, too, but that's a whole different category. Favorite trained rodentia?
The second thing we wanted to start with is the fact that "Red, White & Blue" is described on its site as a "slacker revenge movie." It hails from Austin, HQ for all cinematic slacker-o-sity. Bet they'll get it right. Plus, we're now in late September, so the interesting, horror-edged movies should start rolling in, oh, right about now.
Or on Tuesday at 8 p.m. Some of the cast and creatives will be at the screening (no Noah Taylor, note). And since it is free, you'll want to show in a most timely manner, we'd expect.
Copyright FREEL - NBC Local Media