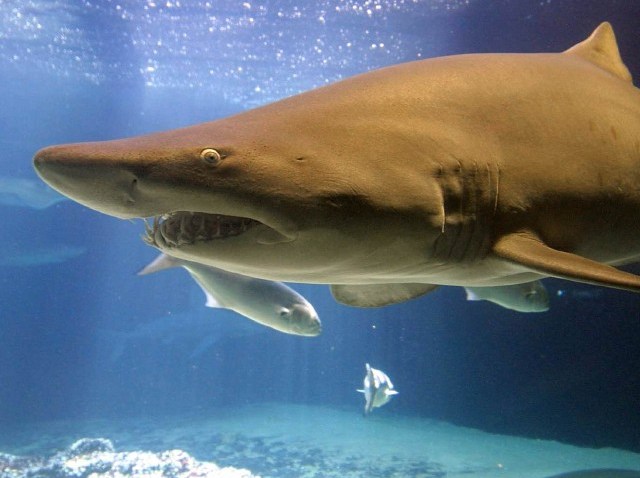 Those balmy summer nights, when the Aquarium stays open late, and at a discount, are sweet, but those sharks are still swimming swimming swimming, even when the warm-weather crowds disperse.
In fact, fall and winter just might be our favorite time at the Long Beach-based Aquarium of the Pacific -- one just has to bundle up a bit more -- so we were happy to see Shark Lagoon Nights pop up on our radar. Sonar? Shark sonar? Okay, we'll go with shark sonar. Sounds tough.
The free hear-tunes-and-see-pretty-sharks deal started on Friday, November 13th and will happen almost every Friday through December 18th. (Note that it is skipping November 27th, the Friday after Thanksgiving.) The hours are 6-9PM, different bands'll play -- The Green Natives are up on the 20th -- and there is no admission.
You should also note that this will all go down in the aquarium's Shark Lagoon area, not the main building. It's outdoors. Again, the bundling up. Those gorgeous creatures of the deep like brrr-inducing coolness, but you'll want a toasty scarf.
Copyright FREEL - NBC Local Media