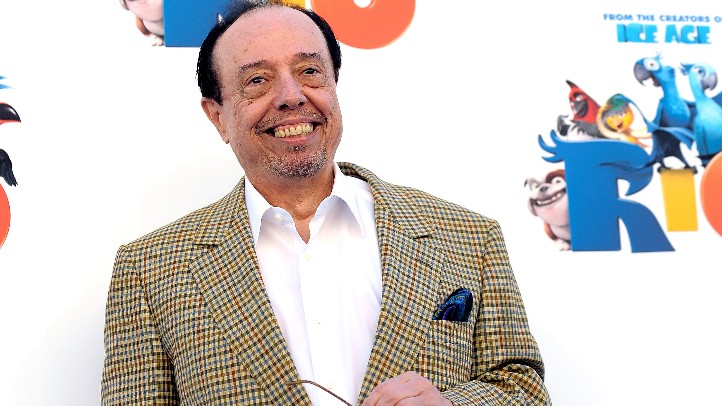 There tends to be a lot of hand-wringing over films made for kids. We get it, we do, but if you've been to a film with a smaller tot, you know there's going to be some jumping on one leg in front of the seat while licorice is waved in both hands.
You've been there.
But if we get to talking quality, let's talk music. You want your children to learn to love the best stuff, and putting the best stuff in a movie doesn't happen as often as it should (although that is changing, and phew to that).
One notable exception? "Rio," which used songs from Sergio Mendes, the doyen of bossa nova grooves and charismatic purveyor of swingin' sounds. Sergio Mendes. Should we pause here to do a few hearts? Let's. ♥ Sergio Mendes ♥
Now Mr. Mendes will be performing, live, and for free, at the film's DVD and Blu-ray release. It's happening at Americana at Brand on Thursday, Aug. 4.
There will be other "Rio"-licious activities going down. Will we samba with someone in a bird costume? Hoping.
Everything gets going at 7:30 p.m. Twentieth Century Fox is the party's host.
We'll finish this by saying that even though kids can be a bit jump-on-one-leg-y in theaters, movies made for them need to be great on every level. Of course. Not just the music. But if you think back to your own childhood, you remember all the best songs. The original "The Parent Trap"? "Let's Get Together"? Any of the tunes from "Willy Wonka and the Chocolate Factory"? Case rested.
Copyright FREEL - NBC Local Media