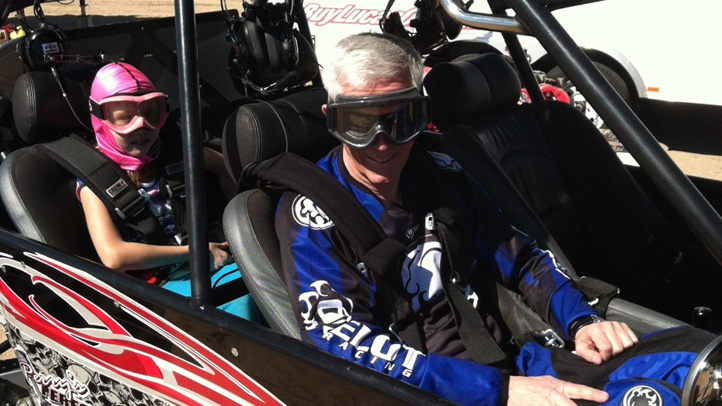 Glamis is a place you may have never heard of, but have seen on television a dozen times.
Located in the extreme south-eastern region of California, adjacent to Mexico in Imperial County, Glamis, is nirvana for all terrain vehicles.
Beginning Friday, NBC4 Forecaster Fritz Coleman will be in Glamis basking in the sun while gliding down the sand dunes on his ATV.
And he's inviting you.
He has all the details about what you'll need when traveling to Glamis, and how you can rent those items.
"Glamis offers a spectrum of recreational opportunities. Everything from remote wilderness settings to developed camp grounds," said Neil Hamada, the Imperial Sand Dunes recreation area manager.
At 40 miles long and 5 miles wide, Glamis is the largest and most visited sand dunes in the United States, said Hamada.
Though this unincorporated community consists of little more than a railroad stop, a trading post and a gas station, the population can swell into the tens of thousands on holiday weekends.
Thanksgiving weekend is considered the most popular, and Hamada expects Presidents Day to draw upwards of 100,000 ATV fans.
"When you see sand dunes in commercials, most likely they were shot out here," Hamada said
When Fritz rides out there on Feb. 17, Glamis may then add another credit to its list of television debuts.
Follow NBCLA for the latest LA news, events and entertainment: Twitter: @NBCLA // Facebook: NBCLA