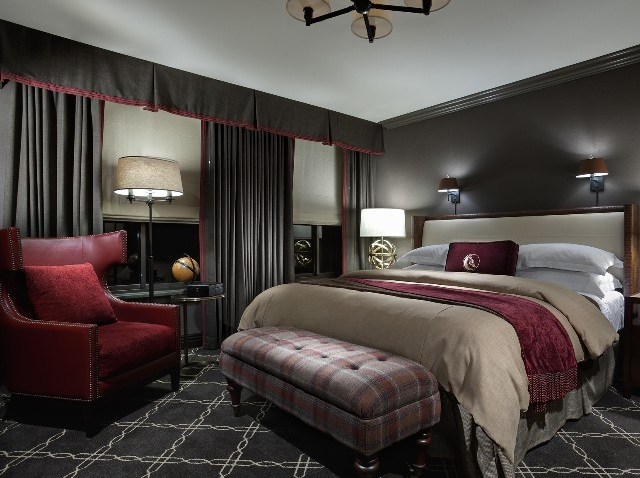 KIEV, BORSCHT, CUSTARD: Everyone likes a box of chocolates come February 14 (if you don't, perhaps just accepting it with a smile, and then sharing it with a grateful roommate later, is the answer). But a fully themed night out, with international flair, is a joy and a pleasure and too rare. The Los Angeles Athletic Club's "From Russia, With Love" Valentine's event is forgoing the chocolates for a night of chilled borscht and Chicken Kiev and beef with stroganoff-y savoriness.
AND CHEERS TO THE CHEF: The Club's own Executive Chef, Boris Chernyak, hails from Russia, and will be helming the traditional menu on Valentine's Day (we just named a few of the dishes above, so eye the whole tasty roster). Also, the Club's hotel is offering an overnight package in conjunction with the supper; it is $299, plus taxes, and it is good for the night of Feb. 14 only. If you want to just do Chef Chernyak's dinner, you can; here are the details.
OH, BUT ONE ADD... While this isn't box-of-chocolates territory, a Chocolate Pyramid Mousse is on the menu, as is a White Chocolate Ice Cream Heart. Gotta get a little chocolate in for the day, after all.
Copyright FREEL - NBC Local Media