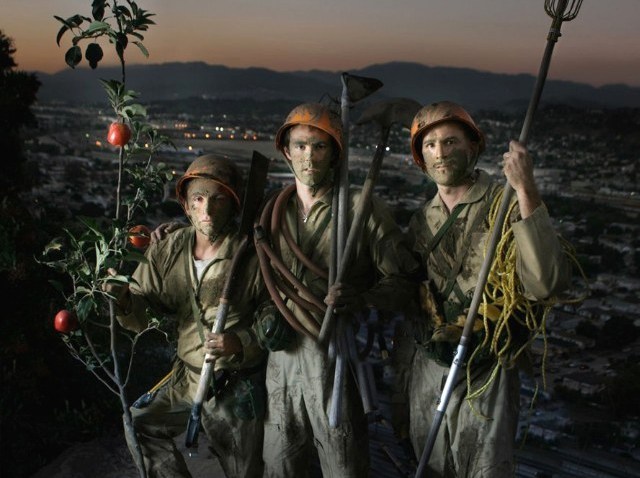 One year, one museum, one civic-and-art-minded group, thousands of eaters, millions of seeds and bits of juicy pulp and citrusy rinds.
Plant all that in the ground and let the roots take hold on Wilshire -- and at the Watts Towers -- and at the Charles Mingus Youth Arts Center -- and your home, possibly -- and see what grows. That's one way to peel, or bite into, EATLACMA, the yearlong celebration of gardens, the people who love them, of food, and of art and action.
Oh, it's as big and as groaning with shiny goodness as an apple tree come early October. The pith of it: Fallen Fruit, a group of thinkers and doers dedicated to tree-and-vine-grown-goodness for all, has teamed up with the Los Angeles County Museum of Art. There will be fruit tree adoptions and plantings February 6-7th, there will be a food-focused exhibition come summer, there will be pieces from Fallen Fruit at the museum, there will be gardens dotting LACMA's expansive campus.
Plus, a salsa dance class that incorporates salsa making/eating. Zoinks! Brilliant.
Like a platter spilling over with kumquats and plums and pluots -- you love the pluot too, don't you? -- there is a lot to consume here. Best head over to LACMA's always helpful site and read more. Keep your shovel handy, too.
And a PS. EATLACMA is up for a Pepsi Refresh grant. You can vote here and support their tasty mission.
Copyright FREEL - NBC Local Media