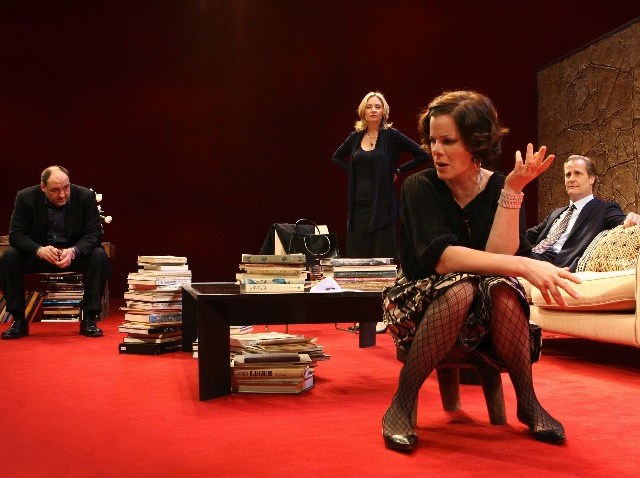 News from the stage can come in all flavors and levels of "this is so super important you gotta know this now"-ness, but few headlines deserve more attention than when a starry cast that's been much ballyhooed on Broadway arrives, intact, in a different city.
And why look here, that is exactly the stage news of the day, a headline that's sending all sorts of ripples around the LA-based theater-loving community. James Gandolfini, Marcia Gay Harden, Hope Davis, and Jeff Daniels will all reprise their roles in "God of Carnage" when it opens at the Ahmanson Theatre on April 5, 2011.
Big. How big? Tony-award big. Marquee name big.
We will note that "God of Carnage" is set to run for just over a month, so you might nab those Gandolfini-adjacent seats now. It's a razory comedy, by the by, which ups its ballyhoo-ability by at least 25%, in our books. Also in our books? Jeff Daniels. Page 37. Next to his name is "we like this actor bunches." He's in your book, too?