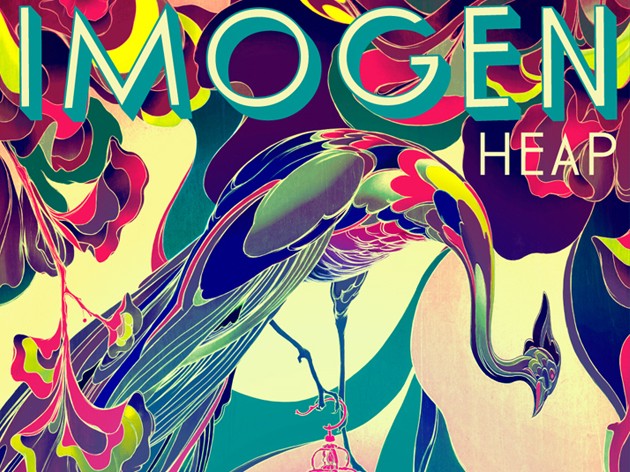 Anvil-heavy coffee table books have been dedicated to the art of the concert poster, but if it seems like in recent years that that art is harder to find, that the Fillmore-fabulous, Peter-Maxian works of yore have been postered over by less impressive works, sigh no more.
The Greek Theatre's 2010 poster series astonishes. If you attended some of the shows over the summer, you likely saw these gorgeous promotionals -- the Norah Jones poster shows a cartoon-y Lucy Van Pelt at the piano in Schulzian hues, the Imogen Heap is a peacock in a garden of hues -- but even if you didn't attend you can still own.
The venue is offering the La-La Land-imagined posters here; prices are in the $40-ish to $75-ish range, depending on the poster. Maroon 5 has its own sheet. So does My Morning Jacket. Band of Horses, and several others.
The detail above is from the Imogen Heap poster -- artist James Jean gets the praise for this beauty -- but be sure to check the whole series for full looks. Is it time to start postering our bedroom wall again with favorite bands? We ask that like it was ever appropriate to stop.
Copyright FREEL - NBC Local Media