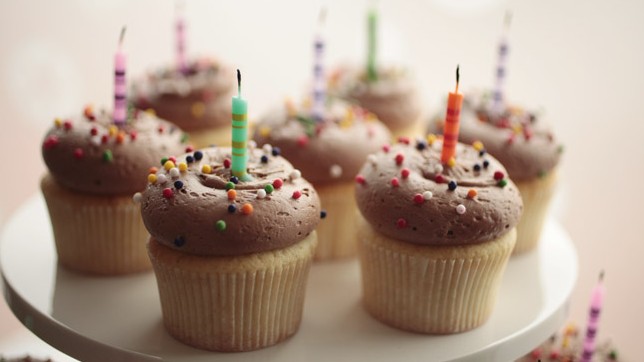 It's been a quirky side effect in the all-food-network-all-the-time era: People know other famous restaurants in places they've never visited.
Not only know but can name menu items and chef names. And we'd like to posit a not-so-controversial theory that, of all the cuisine and eatery types out there, cupcakes lead the charge.
Does Sprinkles carry cachet far outside of California? It does. Does Magnolia Bakery rock the same vibe outside of New York? Yes. And what of Georgetown Cupcake which started in, you guessed it, our nation's capital?
It's a brand even to people who've never tasted one. But if you live in LA and you have wanted to, keep that appetite whetted: Georgetown Cupcake will open on Robertson Boulevard in the fall (cheers and frosting, Eater LA).
Wait. Does Robertson, D.C. work for a catchy nickname here? Okay. Maybe not.
We're currently staring at all glassy-eyed at the Georgetown menu. Here are three flavors we like: Maple, Lava Fudge, and Lemon Blossom.
It's true that the three cupcakeries now have outposts in other states, but they became names before that happened. And it's true that cupcakes aren't the only food with that cachet; hamburgers seem to have it. Do burger buffs in In-N-Out-less states know all about the Double-Double? You bet they do.
Mmm. Wonder what a Double-Double cupcake would be like? Animal-style? Food inventors, please invent that.
Follow NBCLA for the latest LA news, events and entertainment: iPhone/iPad App | Facebook; | Twitter; | Google+; | Instagram; | RSS; | Text Alerts | Email Alerts
Copyright FREEL - NBC Local Media