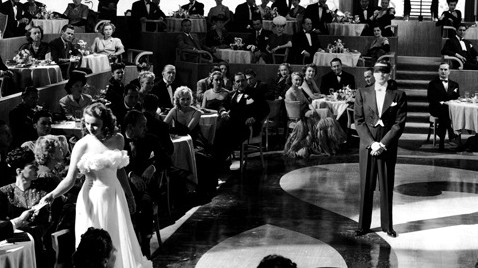 There are many things to love about AFI Fest. Its supreme star wattage for one; not only are there lots of screenings, but the people who make the films show in droves to panel it up and accept awards and be in the mix.
Like.
But a very close runner-up? The free tickets. It's been a couple of years now since the movie festival introduced its free ticket system, but we still can't quite believe it every time it comes around. Really? These tickets don't cost anything, AFI? Are you sure? Do you want to check a clipboard or something?
If free tickets and starry movie festivals tempt, the AFI Fest opens up its tickets system to the general public on Thursday, Oct. 27 at 10 a.m.; people can book their desired films through Wednesday, Nov. 2. Note that screenings do fill up, so don't dawdle.
The festival itself runs from Thursday, Nov. 3 through Thursday, Nov. 10 at Grauman's Chinese, the Chinese, and the Egyptian.
"J. Edgar," "I Melt with You," and "Butter" are some of the highlights of the 2011 AFI Fest presented by Audi. (Let's mention Audi, shall we? AFI says the company's support makes the free ticket sitch possible. Nice.) If you want to grid it up and plan your dream schedule, there's a way. Oh, and those free tickets? Available online.
Again, we still can't quite get over the gratis admission part. It may take years before it hits us. In the meantime, we intend to see a lot of movies without paying a proverbial dime.
Follow NBCLA for the latest LA news, events and entertainment: Twitter: @NBCLA // Facebook: NBCLA
Copyright FREEL - NBC Local Media