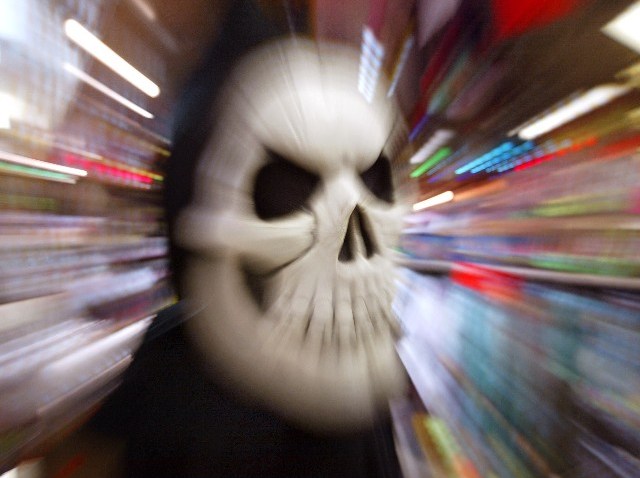 Truth: We feel the same way about the little defunct barber shop on the second floor of the Million Dollar Theatre as we do about the women's bathroom at the Casino Ballroom on Catalina Island.
Neither is especially large, nor grand, but atmosphere? Both possess oodles of it. They could each be small, humble time portals in their own way. What, time portals have to blink and be surrounded by bolts of electricity? Not.
And thus the fact that the Broadway-based Million Dollar Theatre will be the scene of a GHOULA-helmed mega ghost hunt on Sunday, Oct. 31 just fits. We're not sure if the 100 or so people on the hunt will start with that little barber shop, but we're betting they'll certainly stop by.
There are actually two Halloween-y downtown-based things going on on Sunday, Oct. 31. There's also the monthly LAVA -- the Los Angeles Visionaries Association -- salon at Clifton's Cafeteria. Word is that there will be some stand-by slots available for the Million Dollar Theatre ghost hunt at the salon (no shocker that the hunt is now sold out), so read on if you're interested.
Your likes: downtown, movie palaces, red gelatin in wiggly blocks. What's next: Get more info on the Clifton's meet-up on Halloween.
Copyright FREEL - NBC Local Media