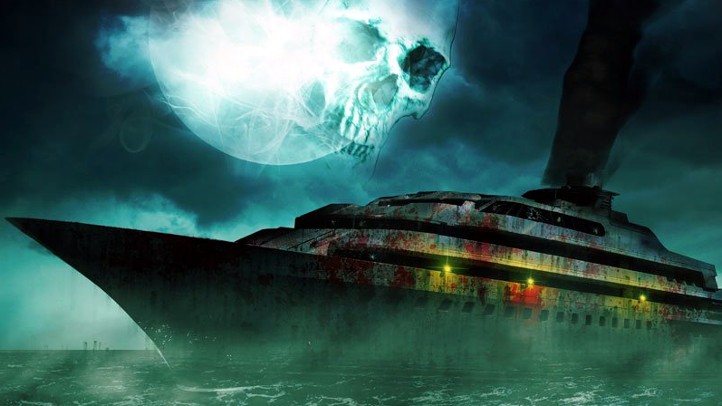 The seasonal haunted house is a standard that's here to stay. People were hanging fake cobwebs back in our great-grandparents' day, and they'll be doing the same thing five hundred years from now (the cobwebs will likely be LED and projected from tiny eye cameras, of course).
But how the haunted house is presented continues to evolve. Ghost Ship debuts on Friday, Oct 14 -- it's from the same people behind Los Angeles Haunted Hayride in Griffith Park -- and if you're thinking the name means you board a boat and you go out onto the water and creepies and ghoulies and such scare you on the high seas, you'd be completely correct.
(By the way, do the waters off Newport Beach qualify as "high seas"? Let's say they do, the better to lend atmosphere.)
Ghost Ship is only sailing over six nights -- the Fridays and Saturdays leading up to Halloween -- and tickets are available for three sails each night. The earliest time, 6:30 p.m., appeals, even though it won't be quite dark. Being on a spooky ship, out on the water, in the gloaming? Nice. And yes, we wrote that sentence simply to use the word "gloaming." It has been too long.
There are three things to say here. One? The ocean seems to scare people. We like to think of it as the home to friendly, spectacle-wearing fishes -- we saw "The Incredible Mr. Limpet" -- but we also know it is a place of mystery and power -- we saw "Open Water."
Two? The moving haunted house is becoming a thing. Will next season bring us a scary attraction on one of those railroad handcars? Or, better yet, The Haunted Cupcake Food Truck? Mark our words.
And three. Don't be late. Because once Ghost Ship sails it's out for 75 minutes of monstery mayhem on the high seas adjacent to Newport Beach. No little schooner is going to take you out to meet the ship. And you won't swim to meet it. Remember? The ocean is more about mystery and power and less about Mr. Limpet.
Copyright FREEL - NBC Local Media