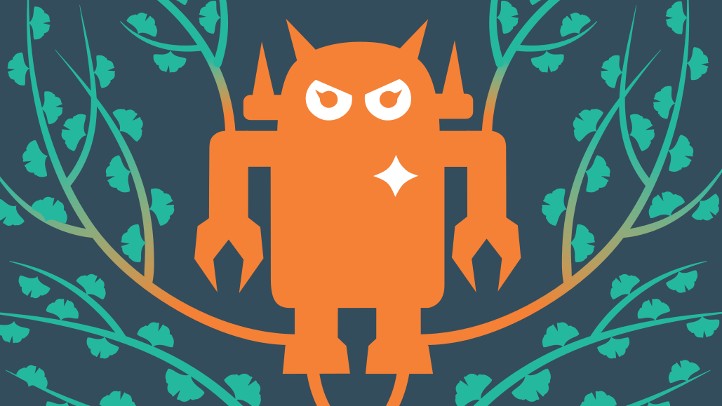 It's true that Los Angeles is considered something of a shopping destination. And yep, that might be the understatement of the year, given that some of our city's more prominent stores not only launch stores and brands across the globe but are often homaged and sometimes satirized in popular culture at large.
But few stores transcend all of that to become nearly a branch on the pop culture tree itself. Giant Robot has, maybe more than any other SoCal shop. The toys and tees and artworks and comics outlet in West Los Angeles has become not merely a place to buy a quirky trinket for a friend but a purveyor in cutting edge aesthetics and art.
Which, naturally, led into a biennale. Now Giant Robot and Giant Robot's owner -- that's Eric Nakamura, natch -- are set to launch their third biennale at the Japanese American National Museum on Sunday, Sept. 23.
If you've strolled about the Sawtelle boutique, you know some of the goodies you're in for: Whimsical paintings and vinyl figures as imagined by a slew of established and up-and-coming artists. A new video game called "Catburger" will be on display.
And the thing we're most intrigued by? A "life-size (haunted) maze especially built for this Biennale." For a store known for smaller figurines and wee toys, we like thinking of a big and bold walk-in experience.
The exhibition is set to run at the Little Tokyo museum through Jan. 20 of next year. We're only hoping two things: That there's a Giant Robot-esque gift shop set up, because it will be difficult to leave without a small and snazzy souvenir. And number two? That other purveyors of goods around town think as large as this Sawtelle outfit. What other stores could expand into our museums one day? It takes vision, bravado, loads of creativity, and fun, something Giant Robot has in oodles.
Follow NBCLA for the latest LA news, events and entertainment: iPhone/iPad App | Facebook; | Twitter; | Google+; | Instagram; | RSS; | Text Alerts | Email Alerts
Copyright FREEL - NBC Local Media