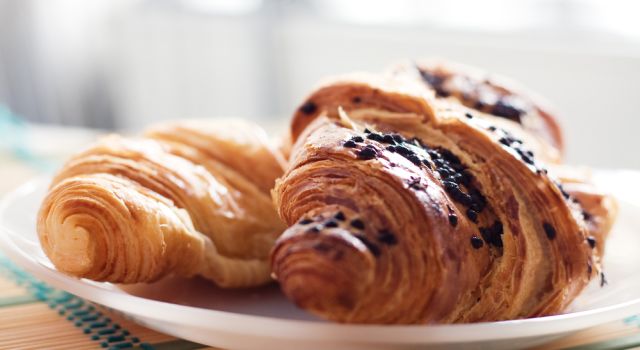 Everyone who calls our bustling megalopolis home likely has multiple happy places that they can visit, even in their minds, when traffic or stress get to be all too much.
We suspect that the number of people who stand before the Porto's cake case in their daydreams is impressive; it certainly is one of our happy places, a spot where we may gaze upon sugary goodness.
The gazing will turn to trying, though, on Sunday, Aug. 26 when Walk Bike Glendale convenes for its first-ever Pastry Walk. The details are inherent in the group's name and the event title: People living in Glendale -- and Glendale fans, too, of course -- will gather at Palmer Park at 9:30 a.m. with the sole purpose of making Sunday a little sweeter.
The two-hour-ish stroll'll take in the doughy tastes of the neighborhood. We mentioned Porto's, of course, because one must, but there are several possible stops within sauntering distance of Palmer Park. There's no fee to join, either, but make sure you have pastry-purchasing money.
So, what's your favorite Glendale go-to treat? We like the dulce de leche kiss from the aforementioned bakery, but we're open to new possibilities. Oh, and "savory" choices may be part of the day; it's true that not all pastries are about frosting and sugar sprinkles.
Happy Sunday strolling, Walk Bike Glendalers. Maybe this'll be a regular thing? We can think of twenty city neighorhoods where a pastry walk is a possibility. Venice, we're looking at you. And West Third Street. And Sherman Oaks. And...
Follow NBCLA for the latest LA news, events and entertainment: iPhone/iPad App | Facebook; | Twitter; | Google+; | Instagram; | RSS; | Text Alerts | Email Alerts
Copyright FREEL - NBC Local Media