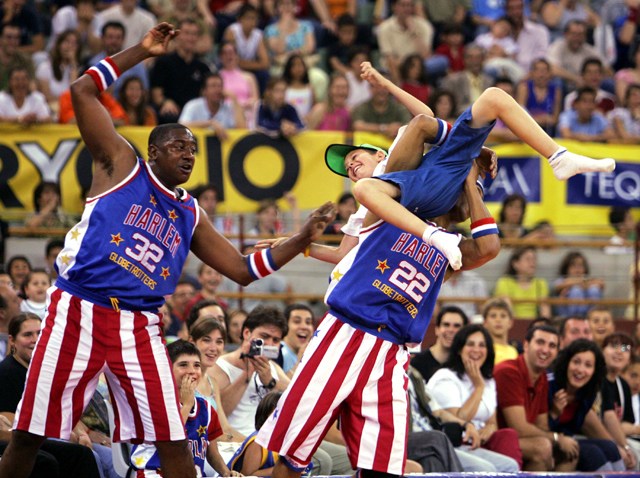 Sometimes we like to think of the thousands of Harlem Globetrotter autographs that kids have tucked away in important stuff boxes, or pinned to toteboards. And you know nearly every one of those autographs has made it into a show-and-tell session at school (our own Curly Neal autograph did, back in our own day).
In short? Getting a written hello from a talented basketball star is a huge deal, and it is an equally huge deal that the famous team always sets aside autograph time following a game. Which is just one reason we adore the Globetrotters, and we're not alone; we're betting many a new and longtime fan will be out for the team's daytime Staples Center game on Sunday, Feb. 27.
The Globetrotters want everyone to get their signature, but the session time is limited, note; you can read more here.
Get ticket info, and get dreaming of where you're going to show off your signature. Oh, and if you're in Anaheim, the team's at the Honda Center on Saturday, Feb. 26.
Copyright FREEL - NBC Local Media