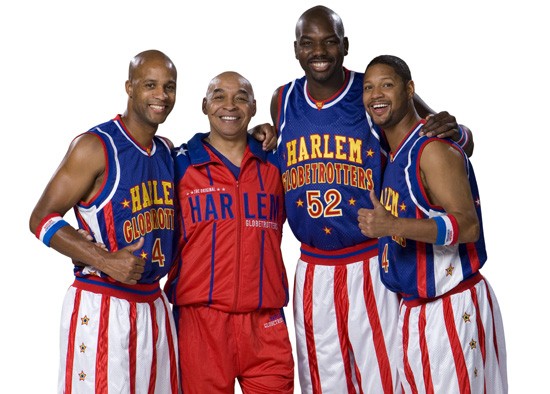 It is so like the Harlem Globetrotters to bring the smiles even before they're due to play ball around Southern California.
You've probably heard the famously funny basketball team will be playing three nights at three different SoCal venues in the middle of the month (Saturday, February 13th at the Honda Center, Valentine's Day at STAPLES, Monday, February 15th at Citizens Bank in Ontario).
But an outing is planned well in advance of those games. Two Globetrotters -- Big Easy Lofton and Flight Time Lang -- are headed for the Chinese Theatre in Hollywood, to hand out citations with LAPD.
So, how do you get a famous b-ball player to give you a citation, which, translated, is a ticket to a Globetrotter game? Be a thoughtful pedestrian. Obey the posted rules. Drive safely. Make things work.
It's all happening from 2:30PM to 3:15PM on Tuesday, February 2nd, in Hollywood, so get up to the Chinese Theatre and be on your very best behavior.
Copyright FREEL - NBC Local Media