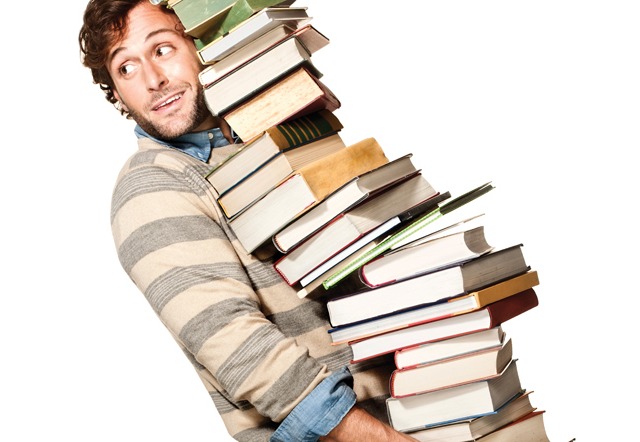 This article is sponsored by Goodwill Southern California, a non-profit that has enhanced the quality of life of individuals with disabilities and disadvantages since 1916. To learn more about GSC visit goodwillsocal.org.
Turns out your elementary school teacher was right: Reading is important. But did you know the simple act of donating one book to Goodwill can transform lives, stimulate the economy and help save the environment?
With over 20 percent of American adults unable to read above a fifth-grade level, many of this country's social and economic woes can be traced back to illiteracy. In fact, one million high school drop outs cost our nation an estimated $240 billion annually in lost earnings, forgone tax revenues and rising social service costs. Thankfully, Goodwill Southern California is doing its best to combat those staggering numbers.
Their mission is simple: By selling donated goods in their 69 retail locations throughout Los Angeles, Riverside and San Bernardino counties, Goodwill Southern California provides employment programs and services aimed at helping those with disabilities and disadvantages gain meaningful employment. And it's working. Consider these encouraging numbers: In 2011 alone, GSC served over 107,000 individuals and placed more than 9,500 in new jobs. Furthermore, a large number of goods sold were books, meaning they're spreading the power of the written word.

So where do you fit in? Well, look no further than that Twilight Trilogy you "didn't read" and all the other digested tomes sitting on your book shelf, then bring 'em on down to one of GSC's
numerous drop off locations
. From there, it's a domino effect of do-gooding.
When you donate a book to Goodwill, you offer someone the chance to expand their mind and their world.

You also do right by the planet, diverting used books from landfills in addition to saving the paper, ink and production waste used in the printing of new books.

When you buy a book from a Goodwill bookstore or using their e-commerce site, you are supporting their mission to find employment for individuals with disabilities and vocational disadvantages.
But that's not all. GSC helps the environment by diverting millions of pounds of landfill-destined materials through the resale of donated items and their
Secure Shredding and E-waste Recycling businesses
, which also train and employ 160 individuals with disabilities. Learn more about how you can pay it forward by visiting
goodwillsocal.org
.