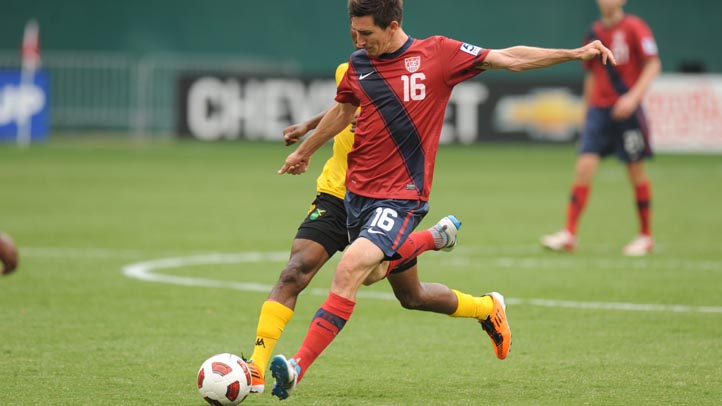 Rose Bowl officials are advising ticket holders to Saturday's Gold Cup Final between the U.S. and Mexico to arrive before 4 p.m. to avoid traffic, long ticket will call lines or parking delays.
Fans arriving after 4 p.m. can expect a long walk to the stadium and the possibility of missing the 6 p.m. kickoff for the game determining men's soccer's regional champion of North America, Central America and the Caribbean.
Parking lots will open at noon. Futbol Fiesta, an 120,000-square foot fan area featuring live music, interactive elements, giveaways and a beer garden will open at 2 p.m. in Area H on the south end of the Rose Bowl.
The game is sold out with more than 90,000 fans expected. People without tickets will not be permitted in the stadium area.
Fans are also encouraged to carpool or use alternative means of transportation, such as the Metro Gold Line or Old Pasadena Shuttle Bus.
The Metro Gold Line will operate its normal service every 20 minutes to and from Pasadena's Memorial Park Station, two blocks from the Old Pasadena Shuttle Bus pickup spot at 100 W. Walnut St.
A free shuttle bus will be in operation from Old Pasadena and Parsons Engineering to the Rose Bowl starting at 3 p.m. and running until about 90 minutes after the game.
Heavy traffic and congestion is anticipated along the Pasadena (110), Foothill (210) and Ventura (134) freeways leading to Pasadena between 2-6 p.m. and 8-11 p.m.
Vuvuzelas or other plastic horns cannot be taken into the Rose Bowl, as well as umbrellas, backpacks, handbags or other items larger than eight inches by 10 inches by 14 inches.
Cans, glass bottles, thermoses, coolers, alcoholic beverages, large still cameras, video cameras, whistles, electronic noisemakers of any kind, umbrellas, beach balls, soccer balls, strollers, footballs, Frisbees, narcotics, flags on poles, guns, explosives or any other weapons also are prohibited.
Fans who cannot make the game can watch live online.
Copyright CNS - City News Service