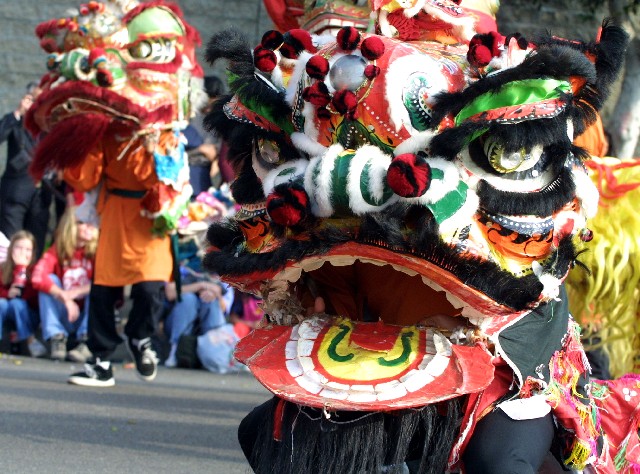 When it comes to our city's world-famous parades, it is easy, too easy, sometimes, to turn to the numbers.
Take the Rose Parade, or the Golden Dragon Parade, which is happening this year on Saturday, February 20th. Both are well over a century old, which should make anyone who proclaims that LA is all about whatever is happening this instant take pause.
And thousands upon thousands of people turn out for both. Over 100,000 are expected at the 2010 Golden Dragon and the weekend-long celebration that surrounds it.
But again, when dealing with such a grand event, it is too easy to get caught up in the impressive numbers.
So let's instead look to the heart and majesty of the Golden Dragon, which is welcoming the Year of the Tiger 4708. It isn't merely that happy crowds converge on Chinatown in great numbers, but that the proceedings pack traditions, wonder, music, fireworks, dancing and some amazing costumes into one glorious party.
The parade takes place on North Broadway on Saturday at 1PM, while the festival is on both Saturday, February 20th and Sunday, February 21st, from 10AM-5PM.
The centerpieces of the parade are the lengthy, serpentine, undulating dragons, which are operated by several people holding the colorful creatures from below. No matter what wonders you've beheld in your journeys, the hand-operated dragons frolicking right before your eyes remain a breathtaking sight. Also exciting are the traditional firecrackers that are part of the parade and Lunar New Year festivities.
One hint: Gold Line stops in Chinatown. Happy travels, and happy new year!
Copyright FREEL - NBC Local Media