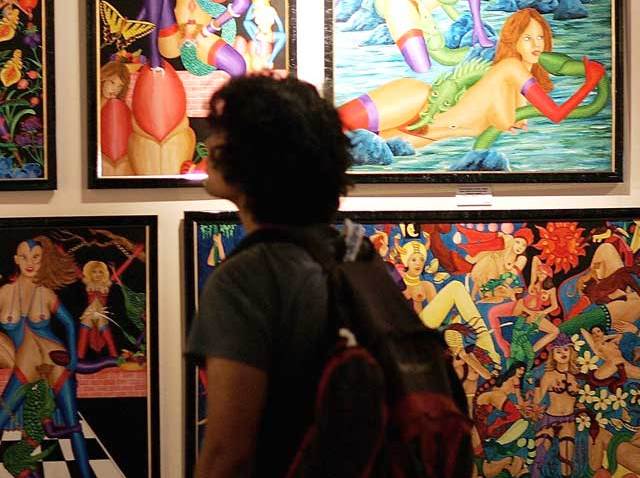 The dress code says it all.

"Anything goes. You should be comfortable -- unless being tied-up and restrained or something is what you want to do."

That's the recommendation from the people behind The Dirty Show -- an erotic art exhibit that will feature works by more than 100 artists this weekend at the City Center Motel in downtown LA. The event is Friday, 7 p.m. to 11 p.m., and Saturday, 6 p.m. to 11 p.m.

The second night includes the Gala. We're not sure what that is, but it sounds big and it's followed by an after-party at Fetish Nation.

Even getting inside the joint sounds fun. You have to enter through an alley in back of the motel. Once inside, you can buy it if you like it.
Here's a photo gallery of what you can expect to find.

The show has roots in Detroit, where the locals bristle at the idea of calling it a "pornographic hootenanny." You can't just toss around the term hootenanny. Jamboree, jubilee, hootmalalie, thingumaree and flumadiddle also should be avoided.
According to an article in Real Detroit Weekly:

"Detroit can now point with pride at something that has gone from regional to national to international notice. They're talking about this forthcoming gig in places as far away as Shanghai and Sydney. Heck, those two towns are planning their own versions -- and other cities are eager to follow suit."

Count LA in.