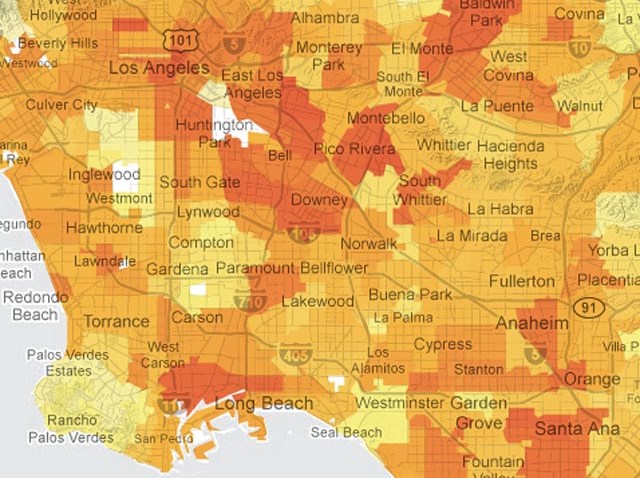 Behind every red envelope is a story. Now, behind that story is an interactive map, courtesy of the New York Times.
The Times used data on the top Netflix rentals in 2009, based on zip code. The heat map can be sorted by most rented, alphabetical and metascore.
Movie lovers can simply mouse-over LA's neighborhoods for the hyperlocal top 10s.
Pretty much every LA zip code rented "The Curious Case of Benjamin Button." "Cadillac Records" got the rental shaft, rounding out the list at No. 100.
Zip codes 90068 and 90027 were gaga for "Rachel Getting Married." Beverly Hills loved "Vicky Cristina Barcelona."
There are a few curious trends the map highlights, such as "Mad Men" rentals, which were pretty much limited to north of the 10 and west of the 5. "Last Chance Harvey" was generally avoided in all of Central LA.
Other regions on the map include New York, Boston, Chicago, Washington D.C., the Bay Area, Seattle, Minneapolis, Denver, Atlanta, Dallas and Miami.
The map can be viewed on the Times' website.