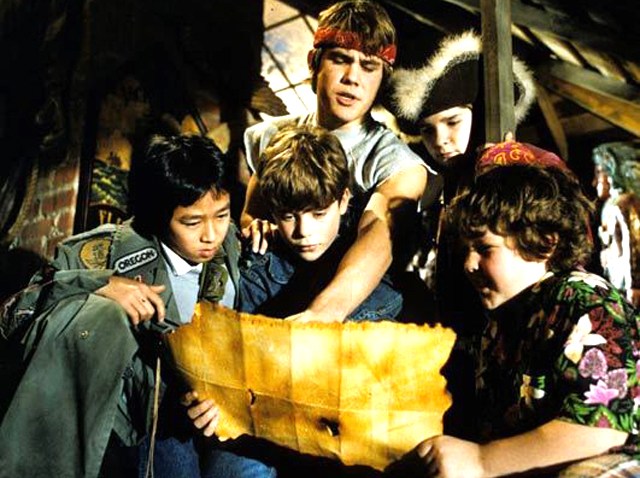 For a long time, we had a theory that every week, somewhere in LA, "The Goonies" was playing.
That and "Ferris Bueller's Day Off." But alas. Apparently one of the most famous films of the 1980s, and one of the most famous kid films of all time, is not screening large on June 7, 2010.
Which happens to be the film's 25th birthday. Question one: How can that movie be 25? It can be hard to accept a movie centered around kids growing up. At 25 you need, like, an IRA, and maybe a car. So not Goonies.
But if you do want to revisit the film, you certainly can, and we don't mean just via DVD; Alexis Chu of People says the movie is headed for the Great White Way.
Copyright FREEL - NBC Local Media