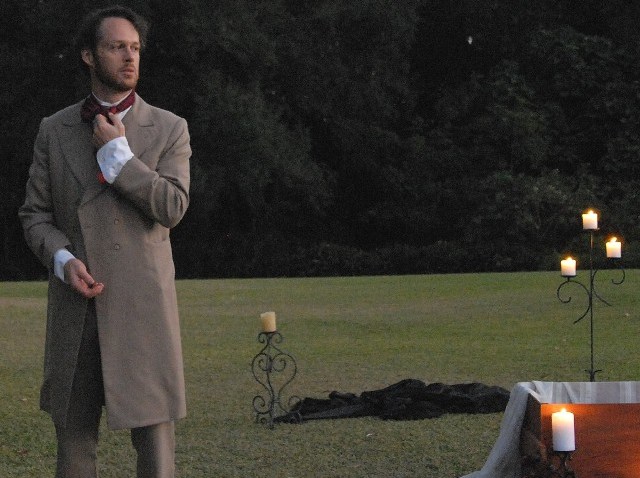 With all the various dates and returning annual events that the average likes-to-do-things Angeleno has swarming about their already full heads, it can be hard to keep track.
But we all have events we keep a pinky on. One event we try to keep a pinky on is Drama After Dark, the Huntington's annual Halloween treat. Because 1) it always always always sells out, and there aren't a tremendous number of tickets available to begin with and 2) it is, lacy-gloved-hands down, one of the best October evenings in this city.
And, lo and behold, look at that: Tickets just went on sale (actually, a couple of days back). The date is Saturday, Oct. 9, a bit earlier than in years past, and tickets are $35 each.
Lit buffs and part-time gothics and garden lovers alike: Go. Especially if you're looking for an October adventure that's light on the faux slashery but rich with atmosphere and gloom.
Because roaming the Huntington Gardens at night is a rare and thrilling adventure. Plus, you've got mutton-chop'd actors putting on Edgar Allan Poe and Edward Gorey presentations with only flickering candles to illuminate the proceedings. And cider. Cider! Cider always seals the deal.
Copyright FREEL - NBC Local Media