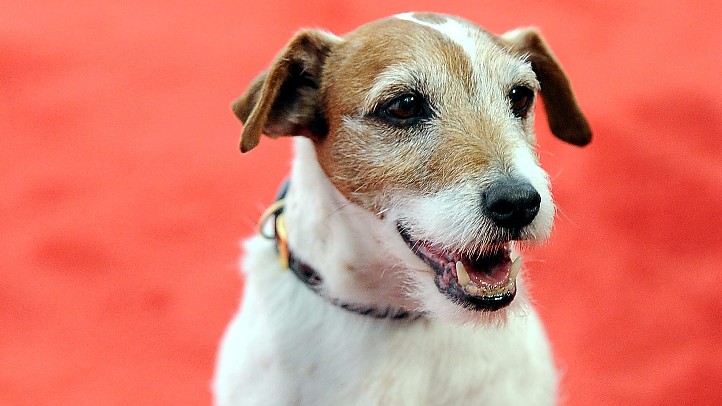 There are several dogs with stars on the Walk of Fame -- yep, we're thinking of you, Rin Tin Tin -- but paw prints are harder to find in the famous forecourt of Grauman's Chinese Theatre.
That will change on Monday, June 25 when Uggie, the Jack Russell that practically stole last year's Best Picture Oscar winner "The Artist," will put his furry feet into wet cement in front of the tourist-busy landmark.
It's also a retirement party for the canine, who is bowing out on top; rare is the celebrity who fronts a mega Oscar success and then retreats to his favorite cushion in the corner. Word is a fire hydrant-shaped cake and other extras'll be at the Grauman's party.
Oh, and if you're wondering if this all coincides with the release of "The Artist" on DVD and Bluray, you'd be correct; it debuts on Tuesday, June 26. Nope, they didn't go back and add a bunch of new dialogue after people reported there wasn't any, be rest assured.
No word yet on where Uggie's special cement square will be, but we're hoping it will be next to one of the famous Foo Dogs that stand watch over the forecourt.
Follow NBCLA for the latest LA news, events and entertainment: iPhone/iPad App | Facebook; | Twitter; | Google+; | Instagram; | RSS; | Text Alerts | Email Alerts