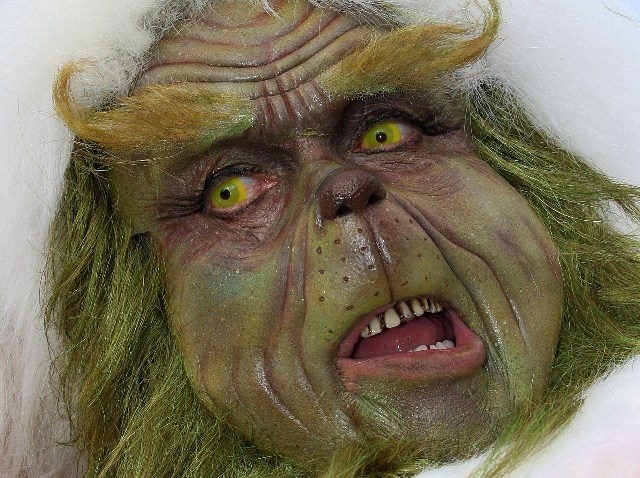 We're kind of secretly hoping that, as Freddy Krueger walks out of Universal Studios Hollywood, he passes the Grinch walking in, and they both give each other a mutual and pretty casual "hey."
Don't you? Not that Freddy and Mr. Mean One would be all buddy-buddy or anything, but they're probably "hey" pals at the very least. And they should be, for once Halloween Horror Nights wraps at Universal, it is time to start thinking about the holidays, nearly immediately, and the holidays at Universal famously mean "mean."' As in, The Grinch himself.
"Grinchmas" has been the theme park's annual fa-la-la-flavored outing the last few years, but it has only hovered around the 13-day mark for its run. Now it is expanding in 2010 to 18 days, meaning you and your out-of-towners can get more Max and more snow and more Who-type cheer in, if you're looking to get out of the house for a few.
And we all are.
"Grinchmas" will have a mini-run over the Dec. 11-12 weekend, and then become a daily thing from Dec. 18 through Jan. 2, 2011. Making a fun thing bigger is definitely not grinchy, so don't tell the furry guy we're actually happy about this turn of events.
Copyright FREEL - NBC Local Media