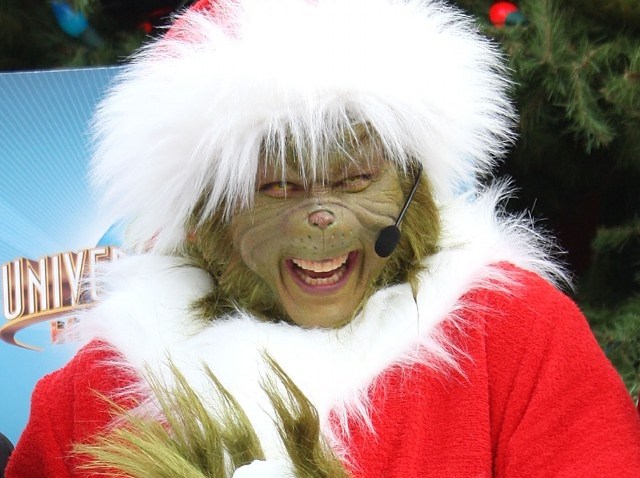 There isn't anyplace Grinchier -- that is, outside of Whoville -- than Southern California at the moment.
We'll make that bold claim. Our argument: "The Grinch Who Stole Christmas! The Musical" is currently scowling it up at the Pantages. And now Grinchmas is returning to Universal Studios for 13 days December 19th-31st. Thirteen madcap days, we're wagering.
There will be snow. So much snow. A tree. So much tree. Nightly caroling of a very Who-ish sort. Cheery snapshots with the furry fellow himself. And other Grinchy goodness. And everything (save picture prices) is included in your Universal admission; this is not a separate ticket.
You know, yes, that the Jim Carrey film was shot at the studio? Did you go to Halloween Horror Nights, and see all the moany zombies roaming the low-lit Whoville set? Universal, we have to say: amazing. Maybe our favorite moment of the whole screamy affair.
By the way, we'll bolster our whole SoCal=Whoville case with the fact that Dr. Seuss himself -- Theodore Geisel -- called La Jolla his home for a long time. Seen the Geisel Library on the campus there? Very Seussian indeed. Very.
Copyright FREEL - NBC Local Media