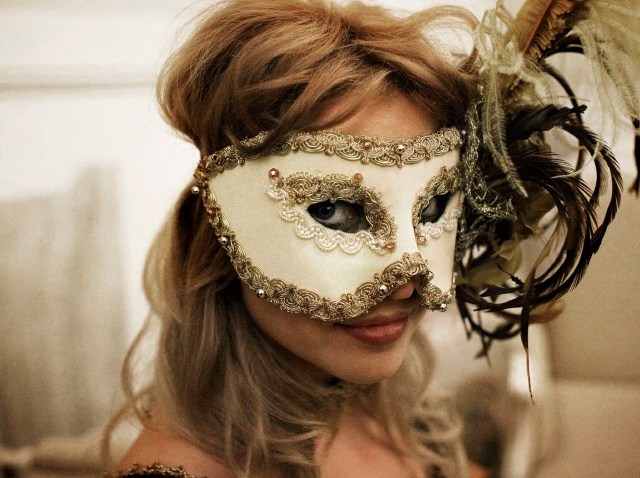 The West Hollywood Costume Carnaval may be the grown-up-iest party in town come Halloween night 2009. But there are plenty of other go-outs for people way past the trick-or-treating stage of their lives, including:
Monster Massive: In a city mad for Halloween, Monster Massive, a massive electronica extravaganza, pretty much rules the holiday-event line-up. That could be, in part, due to the thousands of happy goblins, witches and glitter-covered party people who turn out to shake it 'til dawn (or nearly). It's also got the who's who of the DJ groove and dance scene gathered in one spot for one night. Doors 7PM, Los Angeles Sports Arena, Saturday, October 31st
Halloweenabaloo: It's in support of the Silverlake Conservatory of Music, but it isn't in Silver Lake. Nope. It's all going down in a venue downtown, a perfectly atmospheric venue, a movie-star venue, a place made for a day like Halloween: Union Station. Ever partied in our world-famous train depot? Now's the time. And helping you get into that holiday mood: Ben Harper and Flea. Choice. 6PM, Saturday, October 31st
KCRW's Masquerade 2009: DJ Shadow, Sea Wolf, Edward Sharpe and the Magnetic Zeroes, and Little Dragon are all at the turntables and mic. There will be others spinning tunes including, says the station's site, Jason Nosferatu Bentley and Anne Elvira Litt. And the venue has us out of our head with joy, much like the Union Station party. It's at the Park Plaza. Oh, we do adore that building and its sweeping staircase and spooky chandeliers. Adore. Saturday, October 31st.
How to do three things in one night? We're still working on our astral-projection machine. Oh, and did we mention the dozens and dozens of other Halloween bashes?
Copyright FREEL - NBC Local Media