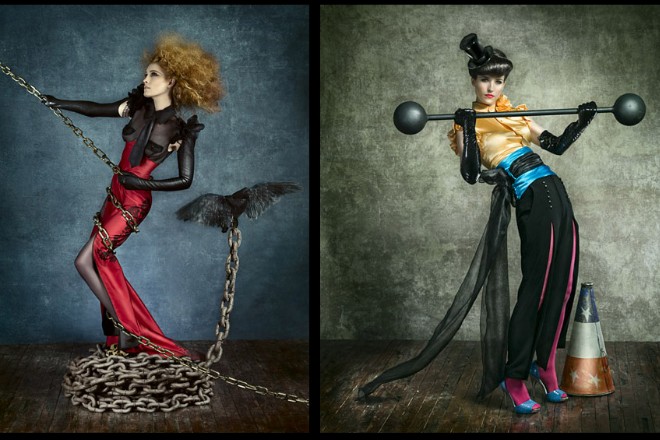 No one can deny that the casualing of America is now not only fully in swing, but a way of life. No doubt we love our jeans and sneakers, but sometimes we long for a dash of elegance. In short, we want to walk out of our homes looking as if we're at least trying to be presentable.
An Evening of 20th Century Glamour is all about going beyond the presentable, to the fabulous, the gorgeous, the sparkly frippery and pretty touches we too often eschew. (Yes, we do eschew, and we know you do, too.) Part of the Downtown LA Fashion Week, the high-style event spotlights a hosts of artists including Louis Verdad, August Bradley (we'd like to live in his photographs for a day), and Robertino Fonseca, the director. There's also an after-party co-hosted by Rachel Griffiths; from the who's-who and the general vibe of the party, we're thinking this is a must for any follower of the sartorial, the acting, the filmic arts.
Grubbies away, okay? Just for tonight. We know you have something covered in shiny studs, or with various holes cut at strategic points. Sequins are a definite possibility, too.
An Evening of 20th Century Glamour
Thursday, March 19, 7PM
The Geffen Contemporary at MOCA, 152 N. Central Avenue, Los Angeles
877-564-5065, ext. 708
Copyright FREEL - NBC Local Media