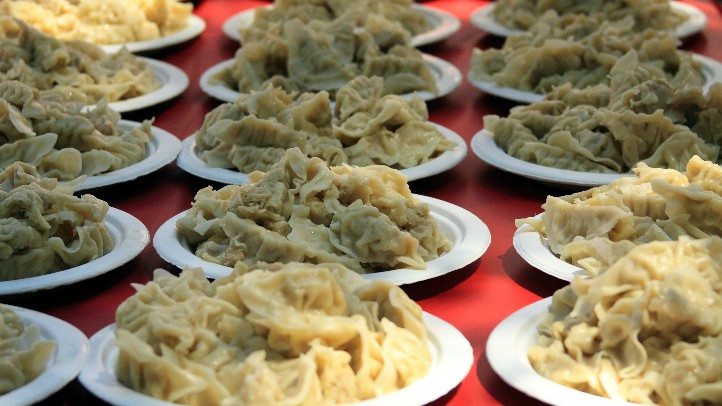 The Tanabata Festival may have wrapped in Little Tokyo, but Nisei Week continues, with two of its signature events up on Saturday, Aug. 18 and Sunday, Aug. 19.
First up, on Aug. 18: Gyoza. Lots and lots of gyoza, in fact. The Day-Lee Foods Gyoza-Eating Championships roll on at the Japanese American Cultural & Community Center at 2 p.m. How many delicious dumpling-like pot stickers can you consume in one sitting? It's a bit hard to stop with that particular food -- okay, perhaps for us -- but whatever your top number is, be prepared to see it multiplied by another very large number when competitive eaters sit before mounds of gyoza goodness.
And, in the spirit of Nisei Week Competition Day, a Rubik's Cube contest will be going down at the center as well.
Then, on Sunday, Aug. 19? Taiko drummers gather to make music while Ondo dancers perform at the closing ceremony. The famous Ondo performance begins at 4 p.m. on First Street between Central and San Pedro.
A number of exhibits are ongoing throughout the weekend, including looks at calligraphy and bonsai.
Follow NBCLA for the latest LA news, events and entertainment: iPhone/iPad App | Facebook; | Twitter; | Google+; | Instagram; | RSS; | Text Alerts | Email Alerts
Copyright FREEL - NBC Local Media