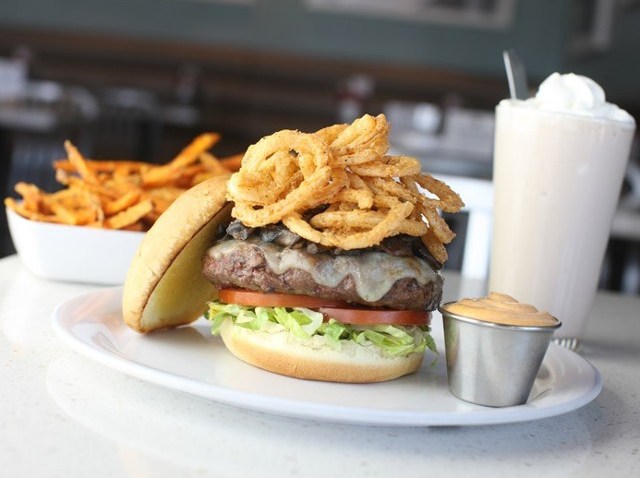 It's funny to us whenever some company decides somewhere that a particular time of the year is the time for all grown-ups to act like tots again.
The holidays. Summertime. Back-to-school. There's always something happening that allows adults to turn the calendar back a few decades. But the thing we like best is that time of year that allows us both to be the grown-up and have some childlike fun. Basically, we want to dip our fried dill pickle chips into a candy-laden milkshake without getting any looks from anybody.
Which we will attempt to do at The Counter locations in Marina del Rey, Torrance, and Santa Monica before Halloween arrives. That's because the build-your-burger-and-build-it-big chain is offering a special candy milkshake ahead of the spookiest day of the year.
Doesn't it sound good alongside The Counter's famous fried pickles? Sweet and sour? We know there are others like us. Or maybe those sweet potato fries.
Again, the once-a-year milkshake is just at The Counters listed above. You don't need to order fried pickles on the side. Just a suggestion. Something burgery will do nicely.
And we know the words "candy milkshake" aren't an oxymoron, but there must be a term for two luscious words stacked together. "Duodeliciousmoron"? Maybe.
Copyright FREEL - NBC Local Media