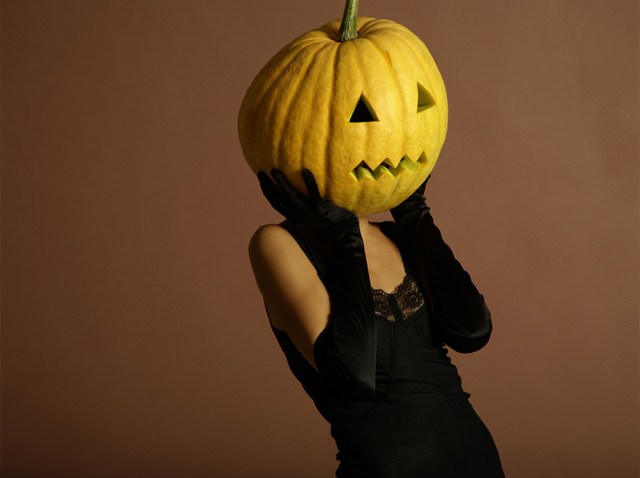 It's the Ides of September, which has an atmospheric, slightly creepy sound to it, so we'll say it all day until we annoy people, which likely won't take too long.
Sept. 15, of course, also heralds the second half of the first month of fall, meaning the dozens of devious haunted houses and shops around our make-believe-loving town are gearing up to debut. (And when we say "gearing up," we picture a crazy masked person whirling rusty gears; ah yes, we've done a few mazes in our time.)
The latest from the orange-and-black-streamer front:
Confetti, a Halloween-y store that we love-- and we do mean "love" here -- just opened on Saturday, Sept. 11. It's celebrating its 27th year, and it is once again located in the Janss Marketplace in Thousand Oaks. The temporary shop is very much the singular vision of one Ms. Diki Wackenstadt, a person you must seek out if you go; she could not be chattier or more friendly. And you must go, if you love the scariest of seasons. We do mean "love" there.
Dark Harbor tickets just went on sale on Sept. 14. This is the Queen Mary's annual ship-based scare-you feast, and there are various stay-over packages and passes and such. Opening night is Friday, Oct. 1.
The Ghost Train at the Fillmore & Western Railway is also rolling this season, and, like Dark Harbor, tickets went on sale on Tuesday, Sept. 14. The Fillmore provided the train from "Inception," if that makes the idea of riding a tad more spooky for you. It does for us. Just don't drift off to sleep while riding.
Copyright FREEL - NBC Local Media