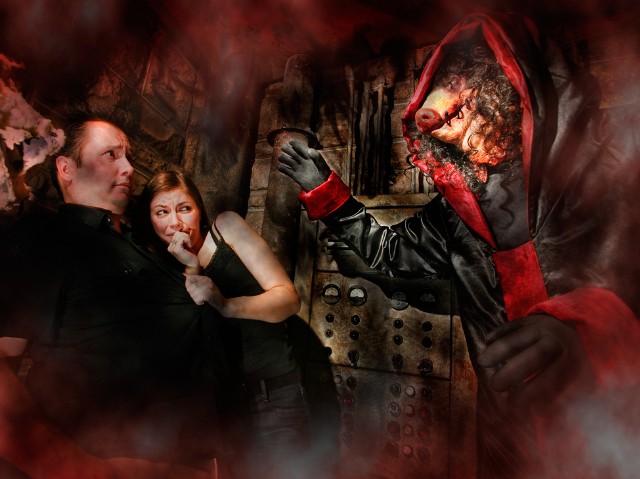 Remember that one kid down the block? The kid who always got a haunted house together in his garage the day before Halloween? And he'd come to you, say on Oct. 30, and ask if you could play a witch or a vampire, in exchange for two comic books and a candy bar? And you'd agree, even without the incentives? Because it's just fun to play a vampire for a night?
Yeah. A lot of us knew that kid (or were that kid). But Halloween Horror Nights at Universal Studios doesn't start hanging the creepy crepe paper on All Hallow's Eve Eve. Auditions for the hundreds of scareactors for the month-long attraction start in the dead of summer -- yeah, we said dead of summer -- and a short film competition kicks off in June.
Were you just settling into summer? Cold drinks and bathing suits? We were, too. Now. Eek! Et cetera.
It was recently announced that various auditions will be taking place on Monday, July 18 and Tuesday, July 19. People to moan about mazes and the streets and clomp around on stilts will be needed. Be good and be scary. It requires work to do that, night after night, for hours on end.
And the short film competition opens on Monday, June 27. The winner will see her or his film debut on Chiller (also, the winner and a pal get two tickets to Halloween Horror Nights, and seats at the Eyegore Awards).
We'll still settle for a cold drink and some summertime-style relaxing. But autumn, we know you're creeping up.
Copyright FREEL - NBC Local Media