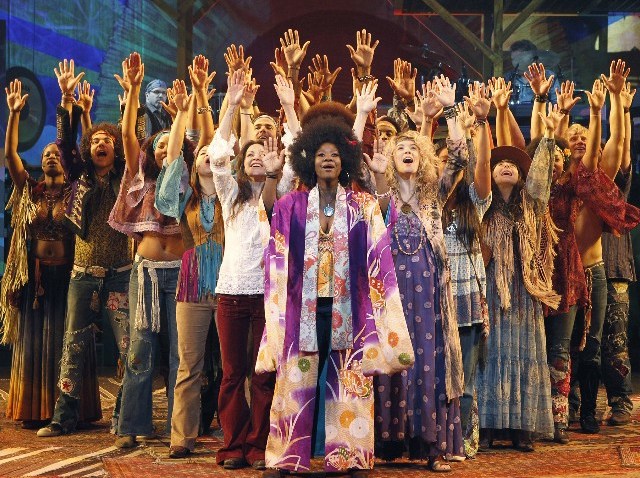 If you've seen one or two or a hundred musicals on stage over the years, ask yourself this: Is there a hands-raised-in-the-air-ier production than "Hair"?
We'll wager there is not. Not even close. Maybe "Rent," okay, during a few of the big numbers. But "Hair" was at the forefront of many movements when it first took its first bow in 1967, important, counterculture-flavored movements, including getting those hands up in the air.
Now hands will be raised, in joy and spectacle and general out-of-sight-ness, at the Pantages Theatre on Wednesday, Jan. 5. That's when the national tour of the long-running let-it-all-hang-out musical gets grooving, which it will proceed to do through Sunday, Jan. 23.
Citing the show's tendency to put its hands way up isn't us trading something small for its bigger messages. Rather, we think the hands-up bravado of "Hair" neatly symbolizes its larger messages of love and being here and taking a stand for one's beliefs. And having a freakin' good time, too.
By the way, the subtitle for "Hair" is "The American Tribal Love-Rock Musical." If ever a show's subtitle had its hands in the air, it is that one.
Copyright FREEL - NBC Local Media