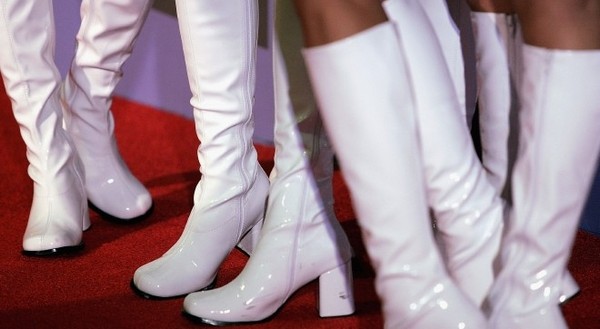 Does it go "da na da na da na na NA"? Or is it more "doo doo doo doo doooo do do DO"? You know we're talking about the most famous, ear-worm-ish part of "The Hustle," the song/dance/pop culture craze that gripped polyester-wearing people just exactly about three decades back.
And while time may heave on, "The Hustle" remains lodged in the brain forever. Not a bad thing; it is just fact. Science, with its test tubes and beakers, might look into it if it has any extra time. If you have the famous Van McCoy tunelette swirling in your own personal think space, you best get downtown on Friday, July 24th for some free Hustling. And disco-ing. And lessons on the finer points of moving those hips/thighs/feet.
It's Dance Downtown, the ongoing every-other-Friday-night summer party at the Music Center Plaza. We like this one lots because a) free and b) downtown. Get all those people out of their buildings after a long week for some letting loose. And get the people who never head downtown down there to live it up. Works on all fronts.
The Disco Kings are playing. Don't-pay-a-thing lessons are available throughout the night. 6:30-10PM, July 24th. You're digging it. But are you *digging* it?
Copyright FREEL - NBC Local Media